Best Ever Slow Cooker Vegetable Soup
This soup is absolutely packed with nutrition and somewhere around this world it will be winter, and what a treat for a cold winter's day.

Get ready to warm your heart and nourish your soul with our irresistibly delicious slow cooker vegetable soup.

Packed with vibrant colors, robust flavors, and a medley of nutritious vegetables, this recipe is the ultimate comfort in a bowl.

As the flavors combine  over hours of gentle simmering, each spoonful of this vegetable soup becomes a burst of goodness that warms you from the inside out.
So, grab your chopping knife, dust off that slow cooker, and get ready for a soup that will have you going back for seconds and thirds. and maybe even fourths.

Let's embark on this culinary journey to create the best ever vegetable soup that your taste buds will savor, and your family will adore.
Prep Time

30 minutes

Cook Time

3 - 6 hours

Serves

6 servings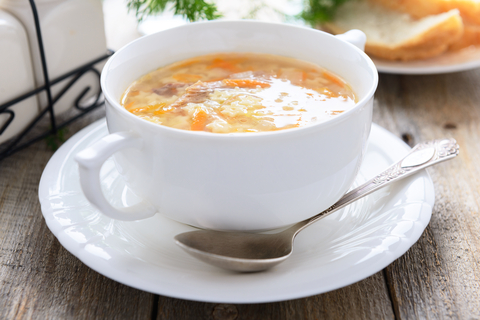 Ingredients

2 carrots, peeled and cut into 1.5cm pieces.
2 celery sticks, cut into 1.5cm pieces.
1 large brown onion, finely chopped.
2 potatoes, peeled, cut into 5cm pieces.
300g sweet potatoes, peeled, cut into 1.5cm finely chopped fresh rosemary pieces.
2 garlic cloves crushed
1 tbsp finely chopped fresh rosemary.
2 cups Liquid stock beef style.
400g can diced tomatoes.
75g pearly barley, rinsed and drained.
1 zuccini, cut into 1,5cm pieces.
1 tbsp fresh lemon juice.
¼ cup chopped fresh flat-leaf parsley.

Method

Place the carrot, celery, onion, potato, sweet potato, garlic, rosemary, stock, diced tomatoes, barley and 2 cups of water in a slow cooker.
Stir well to combine.
Cook, covered, on Low for 6 hours, (or in HIGH for 3 Hours)
Or until vegetables are tender, and the barley is cooked.
Add the zucchini for the last hour of cooking.
When adding the zucchini, if the soup is a little thick, add another cup of water.
Consistency of the soup will depend on the slow cooker you use.
Stir the lemon juice into the soup and season.
Serve the soup sprinkled with Parsley.
Thought we would add the benefits of some of the ingredients used in this vegetable soup recipe, which would really inspire you into making this soup for your family.
Medicinal Benefits of Onions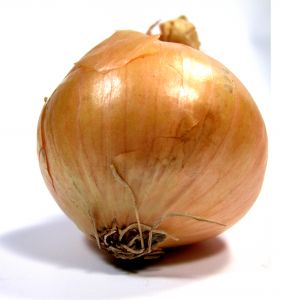 Quercetin is a flavonoid contained in onions, which is a powerful natural antioxidant, a natural antihistamine as well as a natural anti-inflammatory.
Onions also contain sulfur (hence the pong) which is excellent for the skin, as well as for  removing warts.
The flavonoid contained in onions is also beneficial in lowering cholesterol levels and  lowering blood pressure
 It is said to help clean the blood and protect us against toxic build up.
Onions are rich in vitamins C, B1, B6 and K, folic acid, organic Sulphur, phosphorus and calcium.
They also have a high pectin content and contain flavonoids and volatile oils.
Medicinal Benefits of Tomatoes
They are a good source of Potassium.

They contain very few kilojoules.

A useful source of Vitamins C and E.

They are rich in lycopene, a powerful and protective antioxidant.

They are also rich in calcium, magnesium phosphorus and Folic Acid.

They are low in purines which is the culprit for causing uric acid problems.
And in closing, we thought you might like a taste of some of the other recipes on our menu.
This article was printed from Home-Cooking-Haven.com.com