Soup Cooking Recipes - Healthy Veggie Soup with Meat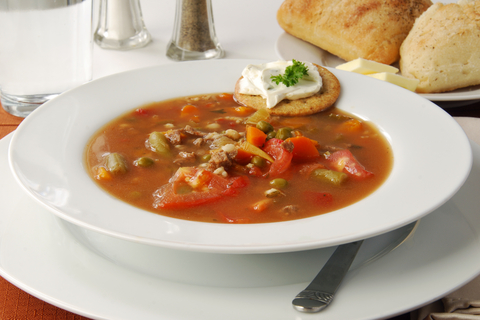 | | | |
| --- | --- | --- |
| Prep Time:  20 mins | Cooking Time:  2 hours | Serves:  4 |
Hi everyone, and especially my friends overseas, who are "enjoying" a freezing cold winter. These soup cooking recipes will put a smile on your face.
All our soup recipes are not only easy and quick to make but will also suit the leanest of budgets. And like our onion soup,  this soup  recipe for vegetable soup is a great favourite of ours that we want to share with YOU.
It is a hearty veggie soup with meat that takes me straight back to when I was young.
My mom, (one of my early cooking tutors) used to make it regularly during winter and when my friends and I used to go to the Drive-in (shows just how far this recipe goes back), I always took two flasks of soup and a loaf of bread for refreshments. Who needed popcorn when we could rather warm ourselves by having this delicious soup..... he he he!

Soup Cooking Recipes - Ingredients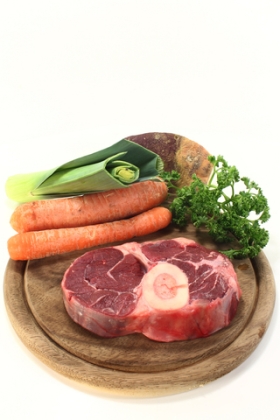 Right..... time to gather all the ingredients we need for this lip-smacking yummy vegetable soup.

1 Med size meaty beef shin bone chunk with marrow.
2 Med size potato's (dice 1½ and grate the other ½).
1 Diced carrot.
½ cup black lentils (you can use red lentils if you want).
1 large onion.
2 Medium tomato's grated.
1 Cup mixed frozen veggies (or any fresh mixed veggies).
1 Bay leaf.
1 tsp Dried thyme.
3 Cups Beef broth.

¾ Cup of spaghetti broken into small pieces.
1 Cup baked beans in tomato sauce.
1 tsp Crushed garlic.
1 Stock of celery chopped with leaves.
1 Tbsp Tomato Sauce (Ketchup).
1 Tbsp Worcestershire Sauce.
Salt and pepper to taste.
Method
Place large pot on stove (hob)  with 3 cups of Beef broth (you can use just water)


Put shin bone, garlic and bay leaf into pot and bring to a boil.


When it reaches boiling point turn down heat to medium, add spices, cover and simmer for an hour or until beef is cooked.


Add the lentils and continue to cook for 30 mins. You might have to add a cup or two of boiling water at this stage.


Add all your prepared veggies and the rest of your ingredients  and cook for a further 20 minutes.


Remove the bay leaf.


Remove the shin bone, chop up the meat, mix with the marrow and place back into the pot.


Add the spaghetti and cook for a further 7 minutes.
  

Great Stuff, your veggie soup with meat (one of our favourite soup cooking recipes) is done, all that you need to do now is to plate and enjoy.

Plating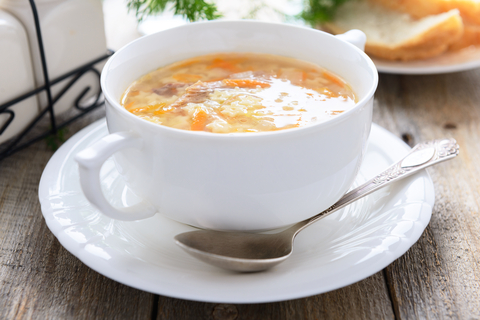 When I serve myself with this soup, I use a large soup cup and fresh bread (also great with this is a fresh Portuguese roll or a French loaf).   Break off pieces and dunk it in the soup..

Oooopps forgot to mention I also put a few drops of Tabasco sauce in the soup, when I have plated it, but only for those who enjoy a bit of a "bite".              

Some More Soup Recipes to Tickle your Tastebuds
This article was printed from Home-Cooking-Haven.com.com
Go back to the top of Soup Cooking Recipes
or else
Back to our Home Page