Chilli Con Carne
Greetings to all fellow home chefs here on the East Coast of Africa and around this beautiful world we live in. 

Today we are going to share our yummy Chilli recipe with you. Sounds great hey.
I have been making this dish for years using various ground meats, ingredients and spices and what I love about this recipe is it is so easy to make, low on the budget strings and will send your taste buds to another level.
.

Prep Time
Cooking Time
Servings
15 mins
25 minutes
Servings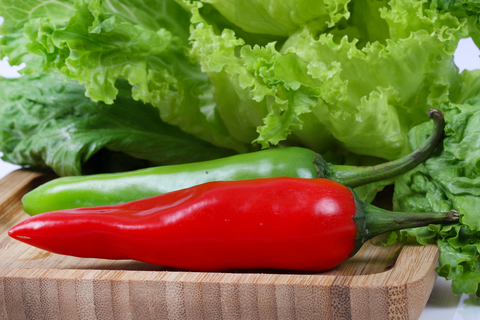 2 Tbsp. olive oil.
500g lean minced beef.
410g can red kidney beans (can use baked beans in tomato sauce)
1 large onion.
1 red pepper sliced and chopped.
1 tsp. ground cumin.                                                  
1 tsp. paprika.
3 Tbsp. Brown or white vinegar.

Salt and Black pepper to taste.
2 Tbsp Mrs Ball Chutney (smooth apricot jam).
Optional 2 birds eye chillies, piped, remove deveined  and diced.
2 garlic cloves, chopped.
1 beef stock cube..
400g can chopped tomatoes.
2 tbsp. tomato purée.
3Tpsp Worchester sauce.
Optional for those that enjoy hot stuff (1 heaped tsp hot chilli powder) 
long grain rice, 
soured cream, to serve.
Place a medium to large frying pan size on the hob
Turn heat up to medium. 
Add the oil and heat for about 1 minute.
Add the onions, stirring until the onions are soft, and translucent.
Add garlic, red pepper, paprika, ground cumin, birds eye chillies, .
Give it a good stir, then leave it to cook until you get the beautiful aroma from the spices.

Add the meat to the pan
 Keep stirring and prodding and breaking the mince until all the mince is in uniform size  and there are no more pink bits.
Make sure you keep the heat hot enough for the meat to fry and become brown, rather than just stew.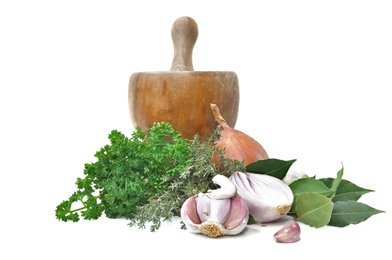 Making the Sauce
Crumble 1 beef stock cube into 250ml hot water.
Pour this into the pan with the mince mixture and stir.

Add chopped tomatoes.
Add Worchester sauce, vinegar, chutney, tomato purée.
Bring to the boil, give it a good stir and put a lid on the pan.
Turn down the heat until it is gently bubbling and leave it for 20 - 30 minutes
Check on the pan occasionally to stir it making sure the sauce doesn't catch on the bottom of the pan or isn't drying out,.
If it is, add ½ cup water.
Simmer gently.
The saucy mince mixture should look thick, moist and juicy.
Bring on the beans!!
Drain and rinse 1 can of red kidney beans (if using Baked beans in tomato sauce do not rinse, empty all into the mince) stir them into the  pot
Bring to med heat, and gently bubble without the lid for another 10 minutes, adding a little more water if it looks too dry.
Taste a bit of the chili and season. According to one's taste. 
It will probably take a little more seasoning. 
Now replace the lid, turn off the heat and leave your chili to stand for 10 to 20 minutes  before serving.

Plating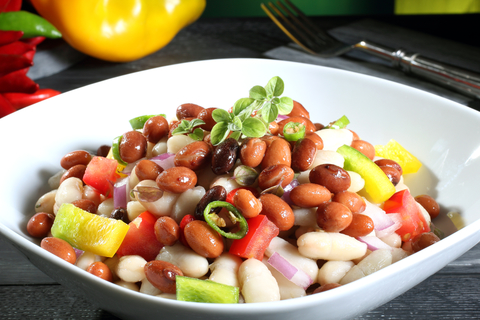 White or brown bread.
A dollop of sour cream
Any pasta.
Start your day with a fried egg on toast topped with Chili con carne.
Use as a casserole with creamy mash potatoes and cheddar cheese baked in your oven.
Pita bread filling
Filling for pancakes.
With Putu Pap (an African dish made from mielie meal.
Filling for home Pastry Pies.
White or Brown Rice.
Corn Bread (see recipe below)
Bean Salad.
Cornbread Recipe
Prep Time
Cooking Time
Servings
5 mins
25 mins
9 Servings
Ingredients
1 cup yellow cornmeal
1 cup all-purpose flour
2 tbsp. granulated sugar
1 tbsp. baking powder
1 egg.
¼ cup vegetable oil.
1 cup milk 
Method
Preheat oven to 425°F/220°c.
Combine cornmeal, flour, sugar and baking powder in a med size mixing bowl 
In a smaller bowl, combine egg, vegetable oil and milk.
Add to dry ingredients and combine.
Pour batter into bread baking pan.
Bake for 20-25 minutes.
Insert a toothpick into cornbread If the toothpick comes out clean, the cornbread is fully baked.
If still a bit sticky leave in oven for a further 5 minutes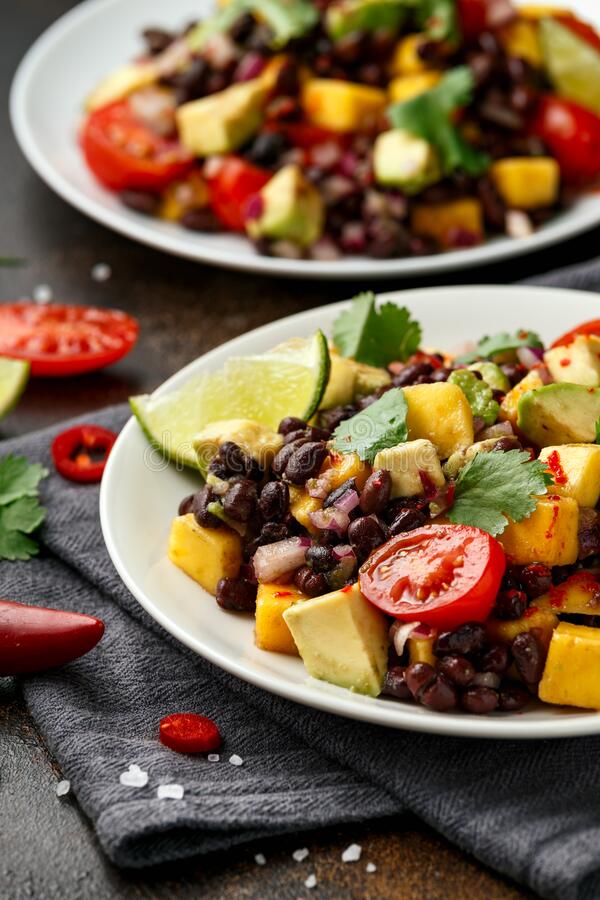 Mango Salad
This article was printed from Home-Cooking-Haven.com.com