The Kitchen is been renovated, please be patient, we are almost done.
Lamb Roast
Cooking 1 hour 20 minutes.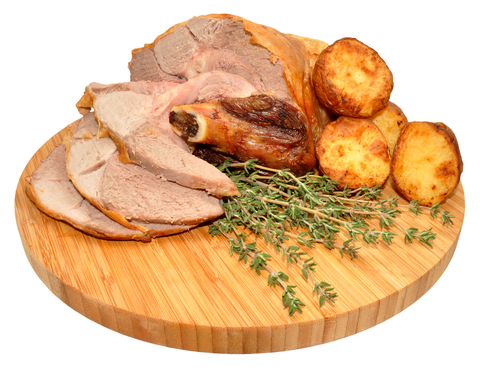 Lamb Roast today!!
Hi to all my fellow home cooking chefs here on the East coast of Africa and the rest of the world. Whenever I think of  Lamb Roast my taste buds come alive,  don't yours?

When I was a kid (I am still a kid at heart ha ha) my Mom used to do a Roast Lamb with Rosemary and roasted potatoes for Sunday family lunch at least once a month and boy oh boy did I use to look forward to that.
Today I'm going to share my Mom's recipe with you.
You will love it and will hear the old classic request used by Olivier Twist when he asked "Please sir may I have some more". Do not be surprised if you have the same request.

Ingredients  for Lamb Roast

Okey Dokey time to collect all our ingredients together for our Roast.
1½Kg /4lb leg of lamb.
 2Tbsp chopped fresh rosemary.
2Med Onions peeled and cut into 4 quarters.

 3 cloves garlic crushed.
 2 Cloves garlic cut thin slices and set aside.
 ¼ cup honey
 1 tsp lemon zest.
 1 Tbsp Dijon mustard
 1 Tbsp Olive oil.
 1tsp coarse sea salt.
 1¼ black ground pepper corns.

Method
Right,  now we got all the ingredients together and it's.............Time to start a cooking.
Combine together in a small bowl the honey, olive oil, rosemary, crushed garlic salt, pepper, lemon zest and mix well.
Using your hands rub the mixture from the bowl all over the Lamb.
Slit small holes randomly in your Lamb and take the sliced garlic you set aside earlier and insert into holes.
Cover lamb, place in fridge for 1-2 hrs allowing the spices to penetrate the Lamb.
Okey Dokey time's up. 
Set oven 230°C (45°F).
Place a rack in your oven pan ( this collects all the tasty juice from the roast Lamb use it later to make a smashing gravy).
Place your veggies on the bottom of your Roasting pan.

Place Lamb on top of veggies and put it in the oven cook for 20 minutes @ 230°C (45°F).
Turn down temperature down to 200°C  (400° F) and cook for further 50-60 minutes for med rare.

Check with meat thermometer, should read 60-63° C(145° F) for medium/ rare.
Put on your ovens gloves and remove Lamb.
Keep the juice from the lamb (we will show you how to make the most divine gravy using these juices).

Allow the roast to rest for min of 10 minutes before carving.

As promised recipe for gravy

Drain 50% of the oil from the roasting pan and place pan on your hob turn up heat to med
Sprinkle ± 1½ Tbsp of plain flour all over the pan and start stirring..
Add a little bit of water to mixture and continue adding water stirring until gravy is smooth.
Add 3 Tbsp Worcester sauce. 
Salt and Black ground pepper to taste.

Great stuff!!! you have just completed a mouth watering tasty Lamb roast, that you and your family and guests will really enjoy.



P.S  Just a small suggestion I like to slice my Lamb and pour over the gravy when placed  in a serving dish,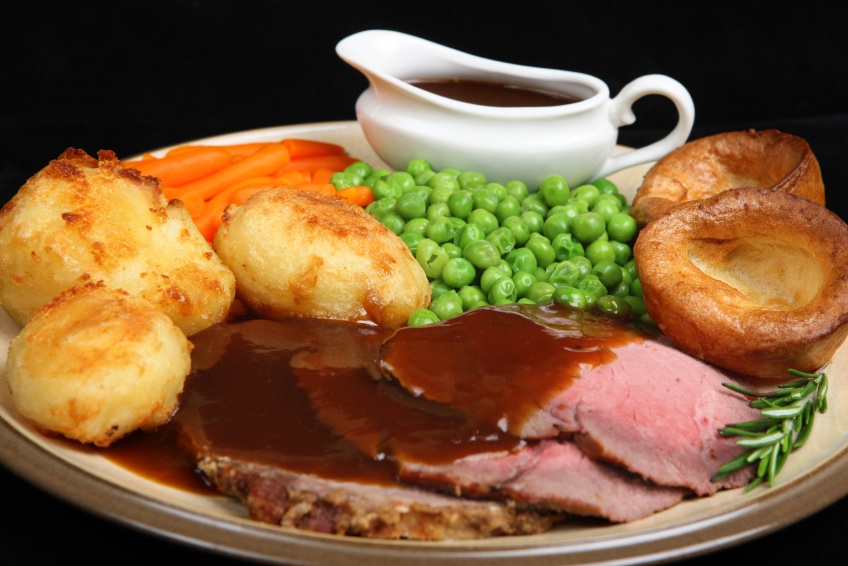 Plating
Below are a few ideas of serving this Lamb roast.
Roast potatoes, rice and peas.
My favorite is going the whole hog, Roast potatoes, Pumpkin, onions  glazed carrots, and peas/green beans with Basmati rice. 
Roasted medley of vegetables.

To end off this great meal look up my trifle recipe 
                                            Bon Apitif