Parmesan Chicken Thighs
Delectable Parmesan Chicken Thighs are on the menu today.  I'm hungry already!
Welcome to all my fellow home chefs from the East Coast of Africa and all over this wonderful world of ours.
Prep Time
Cooking Time
Servings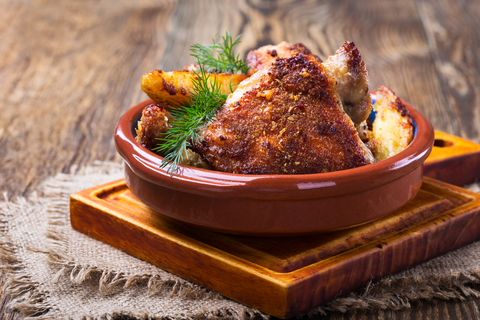 6-8 Chicken thighs or drumsticks.
1 Tbsp olive oil.
2 tsp smoked paprika.
1 tsp chili flakes.
salt and freshly ground pepper.
120g butter, melted and cooled slightly.
6 garlic cloves crushed.
a handful of fresh parsley, chopped.
30-40g parmesan cheese, finely grated.
Preheat the oven to 200°C
Brush the chicken with the olive oil.
In a small bowl combine the paprika and chili flakes with salt and pepper, then rub all over the chicken.
Put the chicken on a baking sheet and roast for 35 minutes in the preheated oven.
Combine the butter, garlic, parsley and parmesan cheese in a large mixing bowl.
Once the chicken is cooked, toss it in the butter mixture until well coated
Plating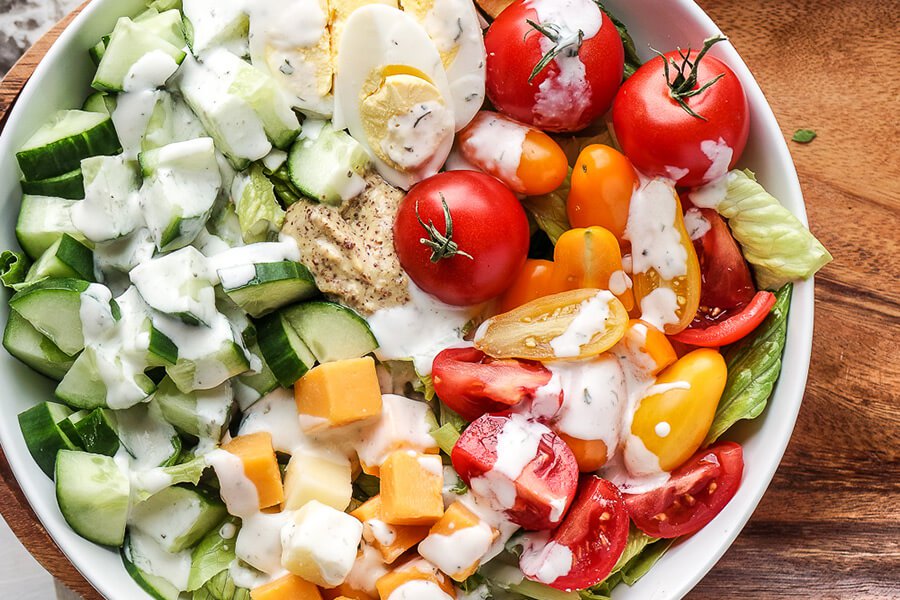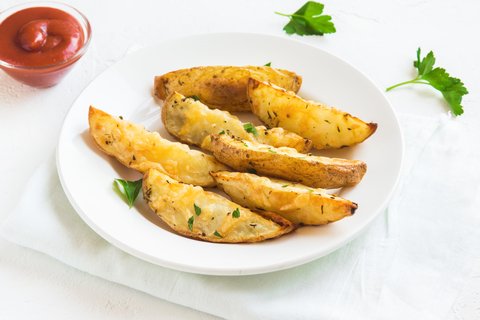 Garnish with fresh coriander (optional) and serve immediately with potato wedges and a fresh tomato and cucumber salad.


If you find the flavor a bit hot, mix 1 cup of plain yoghurt with the zest of 1 lemon and use this as a cooling dip for the chicken.


And this is where you can also let your imagination run wild to make some of your own tasty accompaniments to the parmesan chicken, or else use whatever you have in your cupboard or vegetable basket to dolly up the plate.
Some interesting tips on Chicken
Chicken gives us a very good supply of protein and you ask the question, why do we need protein so badly?
Because "Protein is an important component of every cell in the body.  Your body uses protein to build and repair tissues.  You also use protein to make enzymes, hormones, and other body chemicals.  Protein is an important building block of bones, muscles, cartilage, skin and blood".
Apart from the protein, chicken is also full of essential vitamins and minerals such as calcium, iron, magnesium, phosphorus, potassium, sodium and zinc all required by our bodies for healthy living.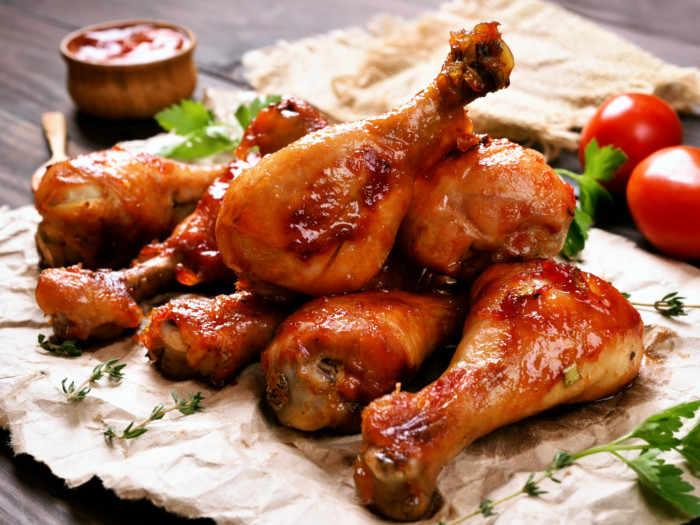 The B vitamins in chicken are useful for preventing cataracts and skin disorders, boosting immunity, eliminating weakness, regulating digestion and improving the nervous system.
They are also helpful in preventing migraines, heart disorders, high cholesterol and diabetes.
So there it is food lovers, eat your chicken for a healthy balanced diet with impressive benefits.
This article was printed from Home-Cooking-Haven.com.com