The Kitchen is been renovated, please be patient, we are almost done.
Simple Butternut Soup with Broccoli
| | | |
| --- | --- | --- |
|  10 minutes |  50 minutes |  2 people |
Butternut Soup with a difference.We here at Home Cooking Haven have spent many  hours cooking and tasting various ways of making this tasty soup.
We have spoken to so many people to get their recipes and we really feel that this recipe is a WINNER.
It is simple, cost effective, tasty and quick to make for any age group.


Butternut Soup Ingredients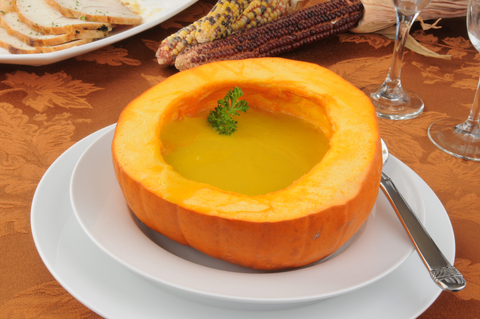 1 medium butternut peeled and diced.


1 smallish potato peeled and diced into small cubes.(for those on the Banting diet substitute potato with sweet potato)


1 medium onion peeled and quartered.


1 large clove garlic crushed.


1 cube chicken stock crumbled.


½ cup whole washed broccoli.


salt and pepper to taste.


Optional extra - 1 stick finely diced celery.


Method
Place Butternut, potato, onion,garlic, chicken stock together with 400ml cold with in a large saucepan.


Cover with lid and bring to boil.


Reduce the heat and simmer for 30 until butternut is almost tender then add broccoli broken into large pieces.


Bring back to simmering point and leave for a further 10 minutes.


Allow to cool slightly, remove broccoli from the soup and place to one side.


Then puree soup until smooth (using a food processor or an egg beater), and return contents to the saucepan.


Take the set aside broccoli and chop into smaller pieces and add to the soup, and fold into the soup.

Cooking Terms :Simmer " To cook  in liquid at just below boiling point, with only a few bubbles breaking the surface".

Plating
This soup can be served with any type of bread of your choice,  or according to your budget constraints.
Should it be the end of the month and money is a little bit more flush and you want to spoil yourself serve with a dollop of fresh cream in the centre of  each serving, garnish with a sprig of parsley.
For those that like a little bit of hot stuff one can add a few drops of Tabasco sauce.

Enjoy

MedicinaL Properties of Butternut
Butternut is high in Vitamin A which is great for  healthy hair and promotes a good looking complexion.
It contains the antioxidant beta-carotene which is believed to help lower the risk of colon cancer and prostate cancer in younger men.
Butternuts are also high in fiber which helps to prevent constipation and 1 cup of butternut a day will provide 50% of the total amount of Vitamin C required by our bodies.
WARNING:
Foods that are high in potassium should be taken with care in people whose Kidney's are not totally functional, and should also be consumed in moderation when taken in conjunction with beta blockers.