Delicious Chicken & Litchi Salad
Prep Time
15 mins
Cook Time
35 mins
Ingredients
Chicken
Curry Sauce
Olive Oil

2 small onions chopped

2 - 3 T roasted curry powder

1t ground Cumin

Zest and juice of one lemon

½ cup good quality mayonnaise

½ double cream Yoghurt
Dressing
Method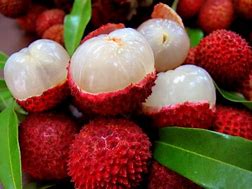 Chicken
Season the chicken with salt and pepper.

Arrange in a single layer in a roasting pan.

Drizzle with oil and bake for 30 min
Curry Sauce
 Heat a little oil in a pan and stir-fry the onions until soft.
Add the curry powder and cumin and mix.
Remove from head and stir in the rest of the sauce ingredients.
Add chicken mix and Chilli.
Dressing
Mix 80 ml of the litchi syrup with the rest of the ingredients (except the Lychees).
Plating
30g Rocket
1 -2 Celery stick sliced into strips with potato peeler.
1 green apple, thinly sliced.
1 large handful of walnuts chopped.
3 tomatoes cut in quarters.
Method
Add litchis to the chicken and gently mix.
Arrange the rocket, celery and apple on a platter and drizzle a little of the dressing.
Spoon the chicken mixture on top and scatter the walnuts over.
Serve Cold
You might really like these as well!!
This article was printed from Home-Cooking-Haven.com.com