Chicken Cordon Bleu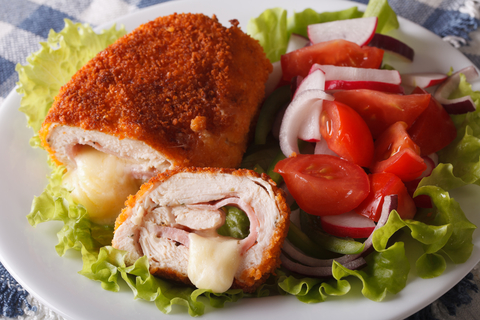 Prep Time
Cooking Time
Servings
30 mins
40 mins
4 servings
 Greetings to all fellow home cooking chefs here on the East Coast of Africa and around this beautiful world we live in.
Before we start, just for fun, I would like to tell you how the name Cordon Bleu, came about.
It refers to a special order of French Knights and translates to "Blue Ribbon".
In 1578 Henry III of Franch established the tradition of the highest order of knighthood bearing a blue ribbon.   France created the L'Ordre des Chevaliers du Saint Esprit (Order of the knights of the Holy Spirit),
All members had to be at least 35 years old and Roman Catholic, these knights were then called Les Cordon Bleus, hence the name Cordon Bleu.

So how did it relate to food, you ask?
After every ceremony these Knights , with highly respected guests, had huge sumptuous feasts held in their honor that became legendary. It is believed the name of the knights then became synonymous with the food prepared for their events. Over time, it became a symbol of prestigious quality.
I hope you found the above interesting. 

4 chicken breast fillets skinned.
4 slices of smoked ham
2 eggs whisked.
4 slices cheddar cheese
Butter and Oil for frying.
1 Cup fresh bread crumbs can be white or 

For the Sauce we will need:
4 egg yolks.
Pinch white pepper.
¼ tsp. lemon juice.
¼ Tabasco sauce.
450grams/1lb butter heated until softened.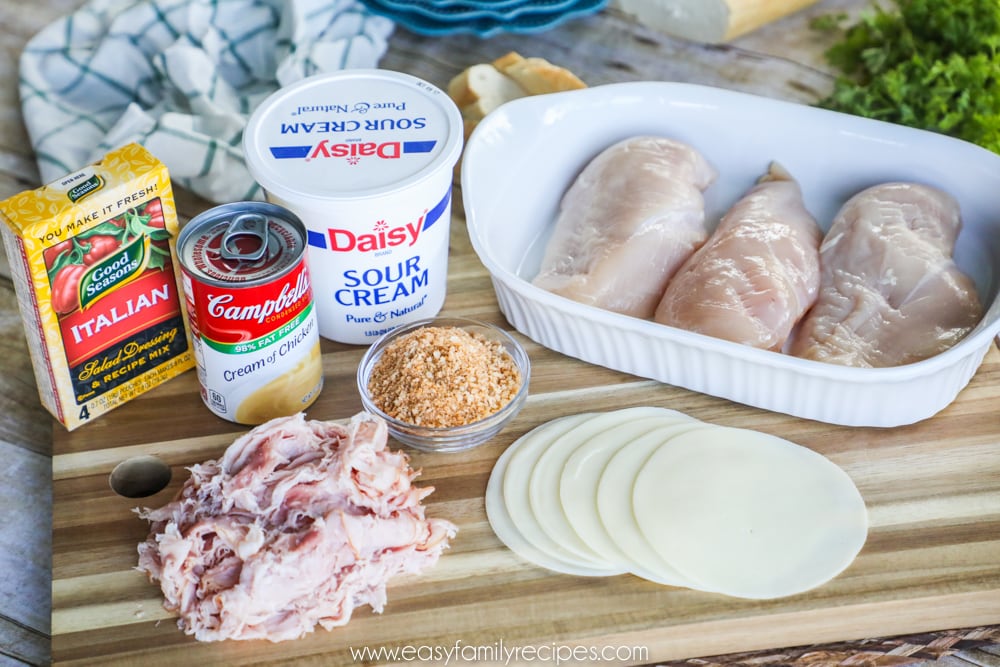 Cut the chicken fillets in halves horizontally, take care not to cut all the way through.
Open chicken fillets, cover with cling wrap and flatten the fillets with your hands.
Remove cling wrap and season lightly with salt and pepper.
Lay a slice of cheese and ham,
Wrap the chicken fillets with the help of a string.

Dip fillets in the whipped egg and then the bread crumbs.
Heat the oil and butter in your frying pan.
Brown the fillets gently.
Preheat oven to 440°F/200°C. 

Remove fillets and string and transfer to your oven pan lined with baking paper.
Bake for 20minutes until cooked and nice and juicy.
When cooked place fillets on paper towel to drain.
Place baked fillets in a glass serving dish and pour you Hollandaise sauce over it.

Viola!! you have just completed an old classic recipe that dates back to the15th Century  
Plating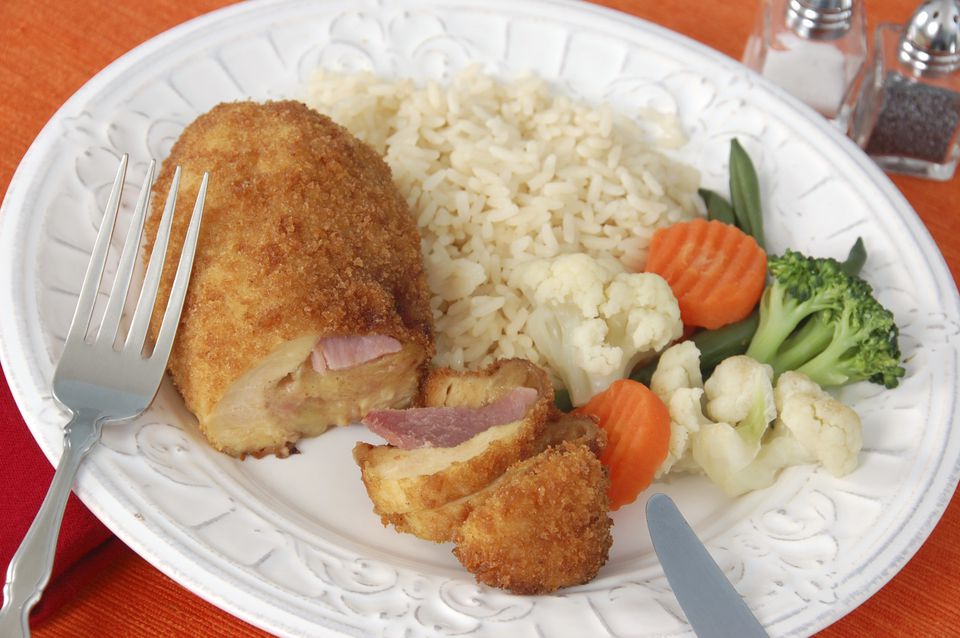 There are many ways of presenting this Chicken Cordon Bleu and I have mentioned a couple below.

Goes great with rice of your choice and steamed medley of veggies

Creamy mash potatoes and mixed veggies.
Roasted Asparagus and Hollandaise sauce. (see recipe below).

Creamy mash potatoes, peas and corn kennels.
On a hot day with cold salads of your choice.
Above are just a few plating ideas I'm sure you can come up with other ideas, if you do please share with us..

 Hollandaise Sauce
   Method for Hollandaise Sauce:
Place egg yolks in food processer.
Add pinch of salt, white pepper, paprika.
¼ tsp. Tabasco sauce.
Add the warm butter and slowly process until it thickens.
To thicken sauce you can add another egg yolk.
To thin it out add warm water.

This article was printed from Home-Cooking-Haven.com.com