Steak and Mushrooms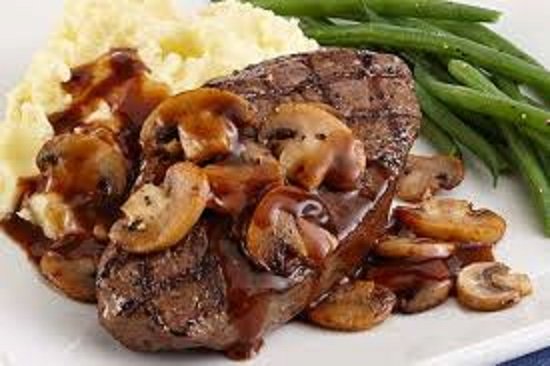 Prep Time
10 mins
Cook Time:
10 to 12 mins
Serves
2 peeps
Ingredients
Cast iron  ribbed skillet(can oven grill or use frying pan).


250 -500 gram rump (can use any steak cuts i.e. rib eye, sirloin).

One med size onion cut into rings (can cut in half rings).

One clove or half spoon crushed garlic (check out the health benefits .

125 mg mushrooms sliced.

Ground sea salt .

Ground black pepper corns.

2 table spoons olive oil.

Worcester sauce.

Optional one-third of a cup of nice rich red wine, to use in the cooking process, not to drink !!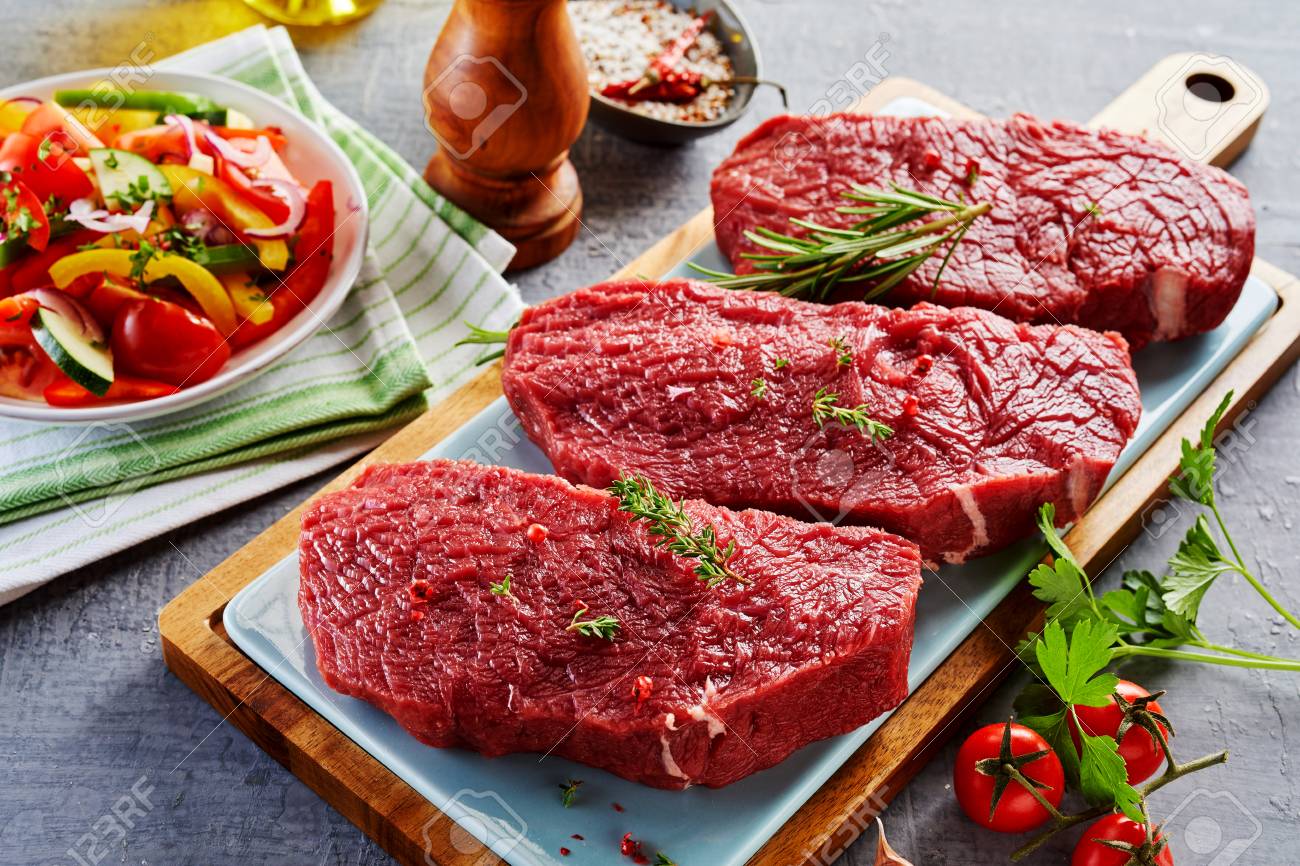 Method
Heat the olive oil in your skillet on med to high.

Add onions, mushrooms and garlic and season with salt and pepper.
Sauté until golden brown, remove from skillet and set aside.
Rub salt, pepper and crushed garlic into your steak.
 Drizzle bit of olive oil over steak.
Turn heat up and place your steak into the hot skillet.
Brown steak on each side for approx. 1 minute, depending on the thickness of your steak
Turn heat down to med.
Turn steak over until cooked to your liking.Do not overcook.
Remove the steak from the skillet set aside to rest (see at end of this recipe why its important to rest your Steak and guide lines on time)
Pour the red wine into the skillet and stir the pan to release all the brown bits which adds to the flavor.
Return the onions and mushrooms stir so the they all get coated with the juices
Add the worcester sauce and cook for 30 seconds while stirring.
Return the steak to the skillet for another minute.
Plating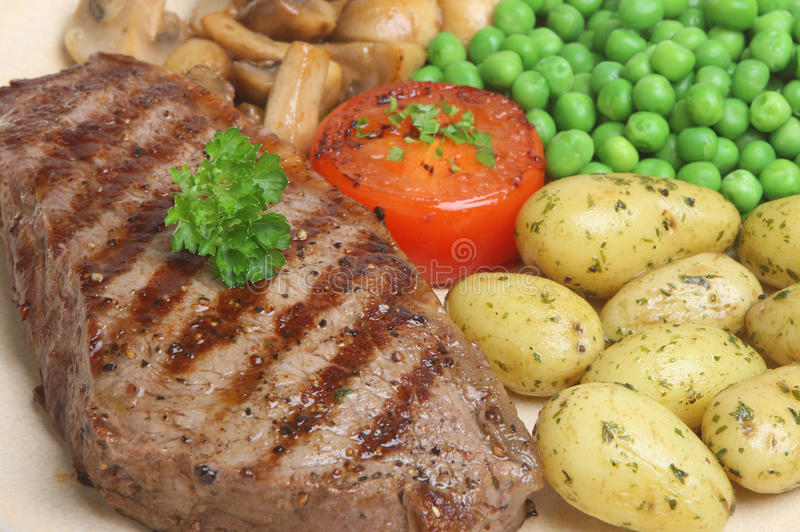 Below are a few ideas for plating your steak and mushrooms meal.

Serve with Rice and Fresh Peas.
French fries always go well with steak, but depends on your diet.
Creamy mashed potato.
On a fresh roll with fried onion and grated cheddar cheese.

Baked potato with sour cream
With a medley of grilled mixed veggies.

Can add fried egg on top of steak
For the Banters use sweet potato instead of the baked potato's
all the above plating ideas are just some ways to serve ,but please use you imagination.

Tips for doing the Baked Potato's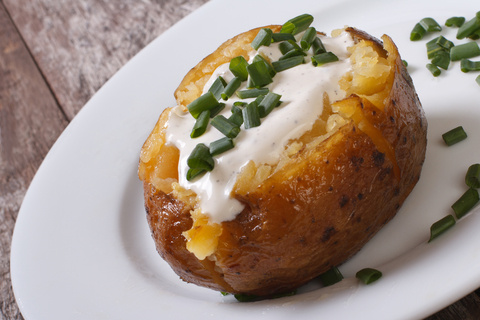 Do not peel, but wash potato thoroughly, I also scrub them just to make sure.

Using a fork pierce the potato all around.

Place in Microwave oven and cook on full for 3 to 4 minutes.

Check to see if the spud is cooked by pricking with a sharp knife.

 You will feel if it is still a bit hard especially in the middle, so if it is not cooked right through, place back in the microwave for a minute or 2 more depending on the size of the potato.

When cooked, cut a small cross on top of potato and squeeze open and put a dollop of sour cream or butter.

For those on the Banting Diet merely replace the potato's with sweet potato.                             

Tip for 'Resting' Your Steak
Letting meat rest is one of the biggest secrets to having a juicy steak.  It doesnt matter if you are grilling in inexpensive cut or premium steak. 
For the best results you need to have a few minutes of patience before eating.
As a very basic guideline, you should always let thicker and larger meat rest longer than your thinner cuts.
Here are three of the most common guidelines we found from chefs, on how long you should let steak rest:
Let the meat rest for five minutes for every inch /25cm of thickness.

Let the meat rest for as long as you cooked the meat.

Let the meat rest for 10 minutes for each1 pound/0.453kilograms of meat. 
This article was printed from Home-Cooking-Haven.com.com