Tuscan soup
PREP TIME
30 MINS
COOK TIME
45 MINS


SERVES
4 PEOPLE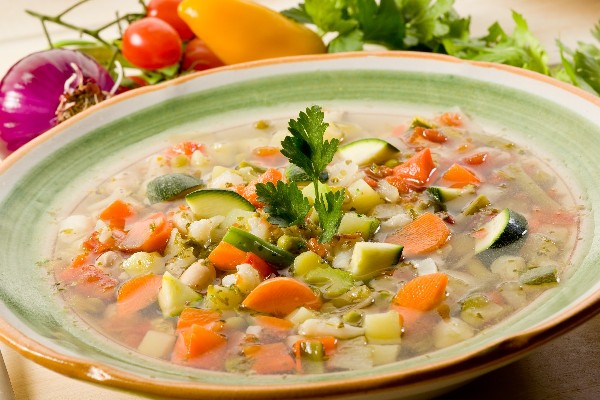 1 large onion diced.
1 can cannellini beans drained.
1 small zucchini diced.
1 med carrot cut and diced(½ cup).
 1 can diced tomato.
2 stalks celery cut and diced.
2 cups chopped spinach.
1clove fresh garlic minced.
1 Tbsp. olive oil.
1 Litre (32 ounces)chicken broth.
2 sprigs fresh thyme((1tsp dried).
2 tsp.fresh sage( chopped( ½ tsp dried).
¼ tsp. freshly ground black pepper.
Tabaco sauce(optional)
 A third of a cup grated parmesan cheese (can use any cheese of you choice)
Mash half the beans in a bowl and set aside with the other half.
Place your soup pot on the hob and pour in the oil turn heat to med.
Add onion, carrots, zucchini, sage, garlic, celery, thyme, salt and pepper to taste.
Cook on med heat stirring until veggies are nice and tender..
Add your chicken broth.
1 x can of chopped tomato.
Bring to the boil, add the rest of your beans.

Cook for about for +-2

minutes 

continue stirring.

Lower heat to med ,add the chopped spinach leaves.

Cook a further 3 minutes or until spinach leaves are wilted.
Plating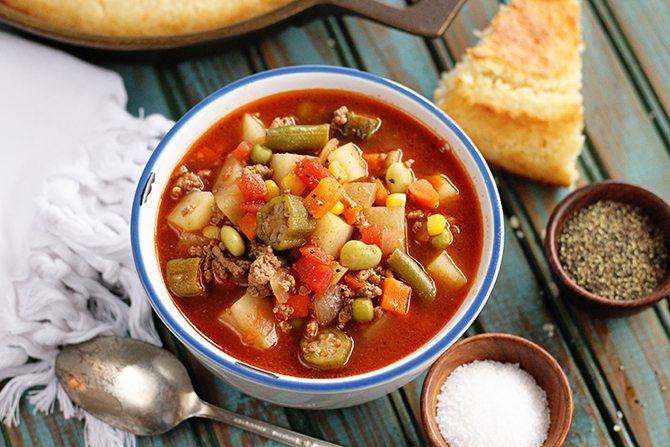 This is the fun part ,you can serve this soup:
Sprinkle with

with Parmesan, or any cheese to your liking

Serve with fresh seeded French roll

Fresh bread.

Fresh rolls  with a  lettuce salad.

Few drops of Tabaco sauce to give it that extra warmth.

I'll leave it up to you.

If you enjoyed this soup please share it with your friends
PS check out some more  heart warming soup soups on this web  site.

This article was printed from Home-Cooking-Haven.com.com