Mongolian Beef
Prep Time
10 mins
Cook Time
5 - 6 hrs
Serves
4 - 6
Mongolian Beef in a slow cooker is about to transport your taste buds to the exotic flavors of Mongolia with our mouthwatering slow cooker Mongolian beef recipe.
Tender slices of succulent rump steak, combined sauteed onions, earth mushrooms, aromatic garlic, vibrant peas and freshly grated carrots, create a flavor explosion that will take your senses on a delectable journey. This recipe inspired by traditional Mongolian cuisine, will have your kitchen filled with heavenly aromas as the slow cooker works its magic, transforming these ingredients into a melt-in-your-mouth marvel.
So, grab your apron and prepare for a culinary adventure that will leave you savoring every bite of this savoring sweet, and savory Mongolian Beef masterpiece.
Let's dive right in and discover the flavors of the East from the comfort of your kitchen.
Ingredients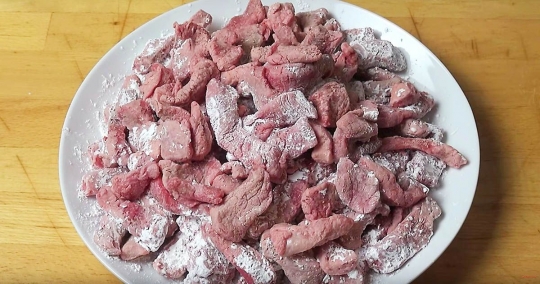 800gram Rump steak
¼ cup Corn starch.
1 Med Onion peeled cut in half and then cut in half rings.

½ tsp minced garlic
½ Cup frozen Peas..
¾ Soy Sauce.
¾ cup Brown Sugar. 
¾ Water.
3 Tbsp Worchester sauce.
1 cup. Grated carrots.
Tbsps. Olive oil.
 150 g Sliced Mushrooms.

Green onion for garnishing.
Optional garnish;  sesame seeds.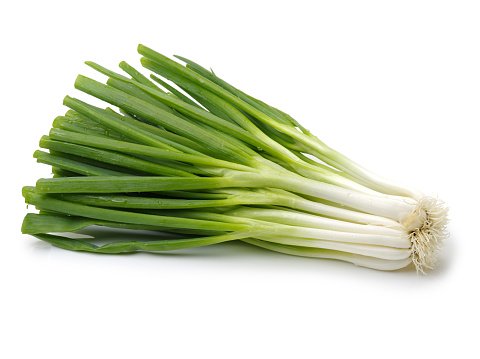 Spring Onions
Method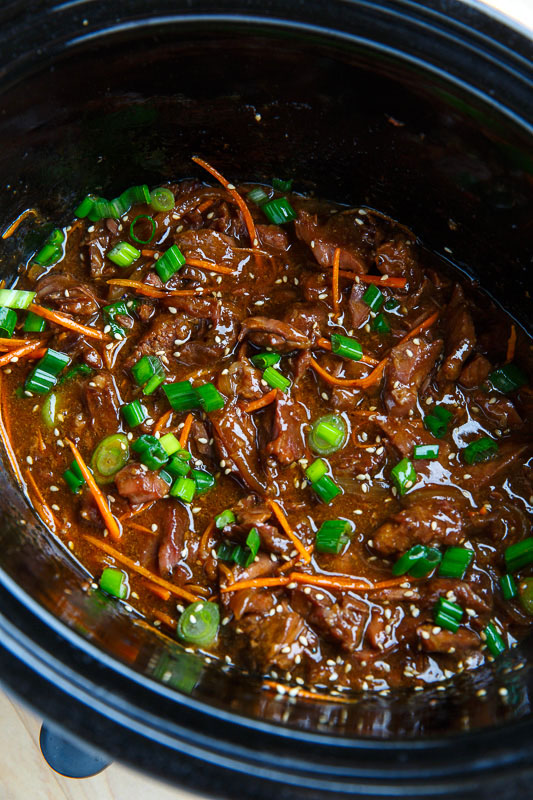 Cut the steak into thin strips.
Place in a plastic bag with the Cornstarch and shake to coat. 
Add the Olive Oil and all the other ingredients into your Slow Cooker and stir.
Add the coated meat and stir until coated with the sauce.
Cook on high 2½  hours or on low 5-6 hours until meat is tender.
When cooked, transfer the Mongolian beef into a large glass serving dish and garnish with chopped spring onions and sesame seeds.
Plating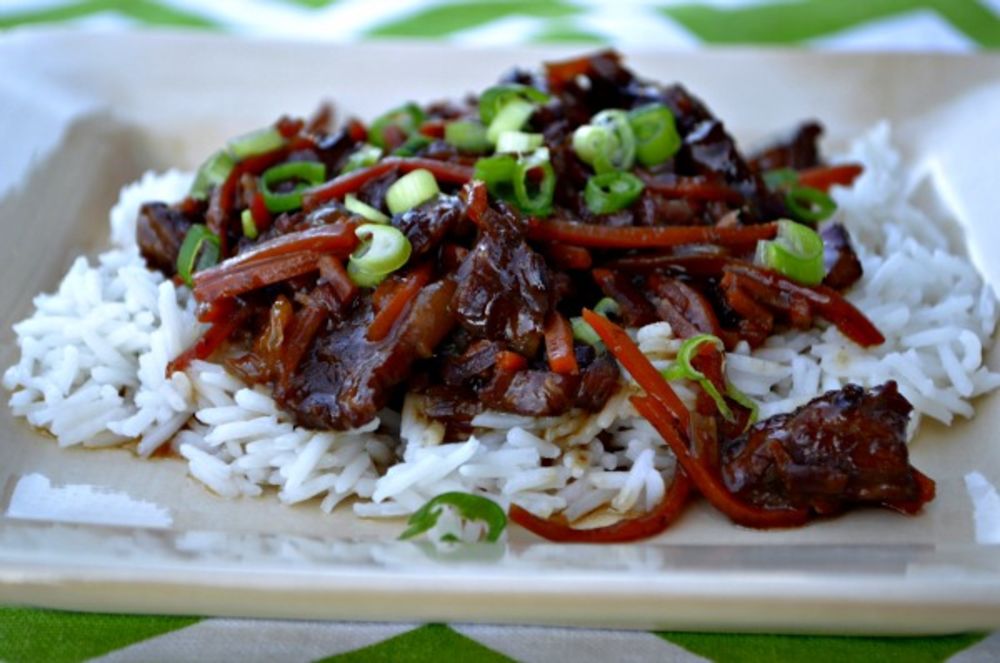 There are a lot of ways of serving this tasty Mongolian Beef Slow Cooker recipe, set out below are just a few ideas. 
With Basmati rice and garnished with chopped green onions.
With any Pasta of your choice.
With any steamed green veggies i.e. broccoli, green beans, peas.
With mashed potatoes.
On its own.
In a Chinese bowl with Chinese noodles.
We thought, for a little bonus, we should take this opportunity to give you a list of some of the medicinal benefits of onions:
Benefits of Onions




For Athlete's foot, heat some milk and pour onto a thick slice of bread. Grate an onion, mix into paste and place on your foot with a bandage to keep the onion mix in place, and do the same for boils.

As for bee stings,  do not try and pull the sting out, all you will be doing is, squeeezing it in deeper, do the same as set out above.

Red Onions have the highest level of quercetin, a flavonoid high in antioxidants that battle free radicals and inhibit histamine.
This article was printed from Home-Cooking-Haven.com.com