Banana fritters
| | | |
| --- | --- | --- |
| Prep Time:  30 minutes | Cooking Time:  2- 3 mins | Serves:  4 people |
Banana Fritters are on the menu today, a yummy treat for us!
Hi every one, we at Home cooking haven are so glad to welcome all you home cooking chefs to our kitchen.

We will start by giving you a basic batter recipe for bananas and other fruits.

You may use any fresh fruits or tinned fruit of your choice and turn into a culinary expedition of note for you and the whole family.

Ingredients for your Banana fritter
 So let's start by gathering all the goodies you will need for these delicious mouth watering fritters.
When I make fruit fitters, I usually make a little extra batter so I can make other flavoured fritters at the same time i.e. apples, mixed fruit ,onions, cheese.

I'll leave it up you to experiment using your creative imagination and expert cooking skills, as well as your knowledge of what your family will like most (and of course yourself).Just a small note if you decide to make;
Apples, they can be diced, mashed or cut in rings.

Bananas can also be mashed and added to your batter.

When using any tin fruit (use the juice from the tin for your batter).

Question: Guess which fruit I've chosen for today's fritters?
Answer:    Bananas!!
"Give that Man a Bells"  he he he..

1 cup self raising flour.


1 large egg.


3 tablespoons melted butter.

½ Cup fruit juice for your banana fritters. (½ a cup fresh milk for non-fruit fritters).


60 gram brown sugar.


1 Teaspoon cinnamon.


 Pinch of salt. 

All veggies, cheeses and meats use milk in your basic batter mix.

Method
Cinnamon and Sugar with Fritters
Okey  Dokey now that we have chosen the fruit we going to use to make our fritters today for today, let's  start "A" cooking.

Plating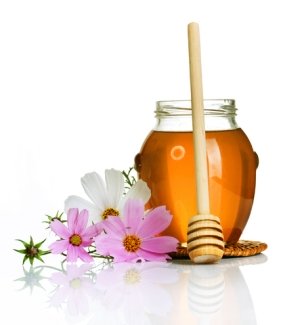 Yummy Honey with Banana Fritters
 Every time I make these mouth watering treats my house becomes haunted. The fritters seem to disappear into thin air, must be Casper the friendly ghost and his friends.

So what I do when I make fritters I get the family in and they must help themselves as soon as they are drained.
 
The only plating I do is set the table before hand with following goodies
Fresh cream.


Ice cream.


Honey.


Fresh sliced strawberries.


Jams of your choice (mine is Raspberry jam.)
 

Yogurt 
Looking at the smiles on my family's faces gives me such joy ..... everyone is happy.

Time for me to enjoy the fruits of my labour. I'm going to have mine with yogurt and sliced strawberries,  mmmm
Our extra special

Traditional Oven Temperatures
Slow
Moderate
Moderate
Moderately Hot
Tip of the Day
Keep some of the batter to one side for yourself, and when everyone is done, you spoil yourself with your favourite ...... you have earned it.

Hope you have enjoyed making these fritters with me and if you have a moment, let me know  what you did with yours..
Until next time we meet in the kitchen.
Happy Cooking!


Back to the top of Banana Fritters
or else
To our fabulous Home Page

This article was printed from Home-Cooking-Haven.com.com