French onion soup recipe.
Prep time: 10 minutes          Cook time 1 hour 10 minutes              Yields: Serves 4-6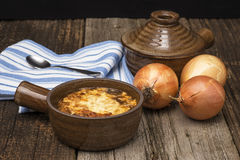 French onion soup recipe. HI every one, with the winter on its way in most countries around this beautiful world of ours, I decide to share with all me fellow armature chefs, housewives and pensioners a great mouth-watering low budget French onion soup recipe
. I believe no one should go cold this winter and this low budget  French onion soup recipe with various flavours' is the answer.
Most French onion soup recipes use chicken stock well this recipe allows you to use any stock. or very low budget families no broth at all believe me ,I have tried most flavours and they all great and heart warming.

Ingredients for French onion soup Recipe.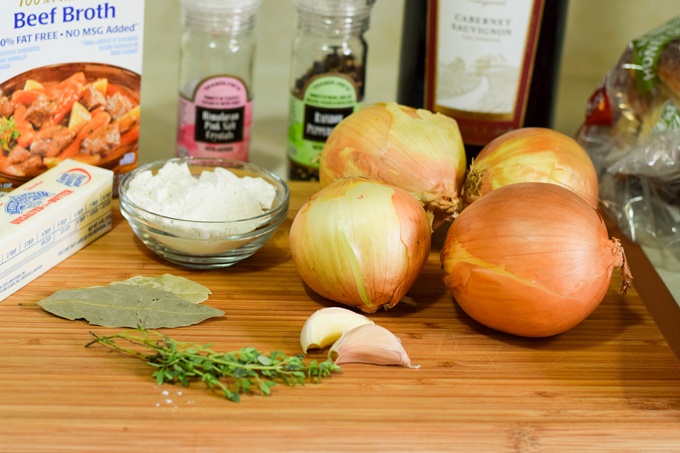 Okey Dokey you will need a massive basket to collect all the ingredients for this soup, He He only kidding. I mentioned in my other recipes on Home Cooking Haven, I always like getting all the goodies I need together before I start cooking, makes cooking so much easier.You will need the following
Method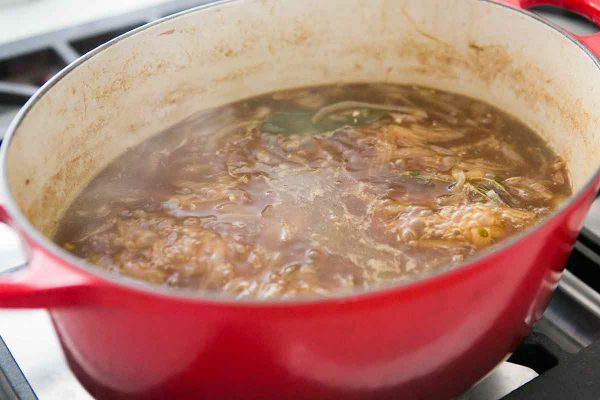 O K our preparation is done, so lets wait for it ,
                               It time to "Start A cooking" 

Melt the big dollops of butter in a large saucepan and sauté the onions. Cover and carry on cooking gently for about 45 minutes, you can stir or shake the pot occasionally, both methods will work well. Cooking the onions slowly enhances the sweetness of this vegetable

Remove the lid and carry on cooking gently until the onions turn a caramel colour.

R

emove a quarter of the onions and set aside

Allow to cool for a tad, and then mix in a blender (if you have one) otherwise get out the old fashioned egg beater (good for keeping the arms trim and toned) and mix into a "smooth-ish" consistency

Return the soup to a clean pot, and add the onions you had set aside earlier

Reheat slowly, while you clean up the mess you have just made of your kitchen.



Platting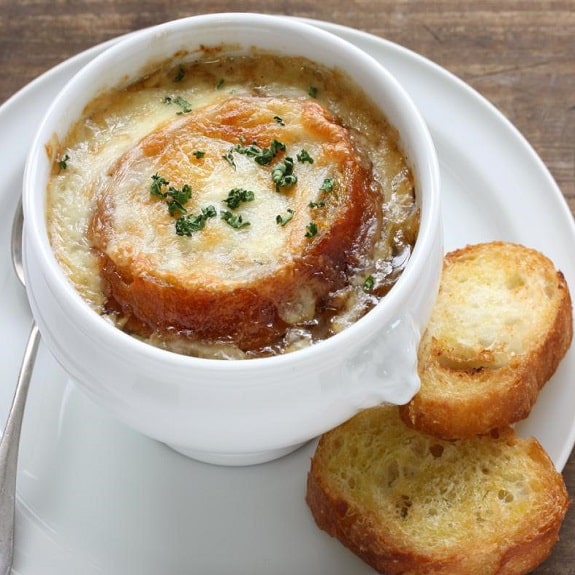 Voila you just finished cooking a great nutritional meal.
You can plate this with little pieces of toasted bread cubes ( called croutons) 
Top off with some grated parmesan.
This will serve 6 delicious,lip smacking bowls.
You can halve all the ingredients if you are only cooking for one or two of you.

Medicinal Benefits of this Healthy Onion Soup.

And just before we leave this page,take a few minutes to see what benefits you can get from eating this delicious,simple and healthy soup

Medicinal Benefits of this Healthy Onion Soup.
Quercetin is a flavenoid contained in onions (more so in red and yellow onions) which is;
a powerful

natural antioxidant

.


and a

natural anti-inflammatory

.
It is useful for many other ailments such as High Blood Pressure and High Cholesterol and any left over raw onions,can be used in a mixed salad or used for anyone suffering from nausea or vomiting.
                                                        Bon Apatite.

This article was printed from Home-Cooking-Haven.com.com