Tuna Bake with Corn and Onions
Prep Time
10 mins
Serves
4 peeps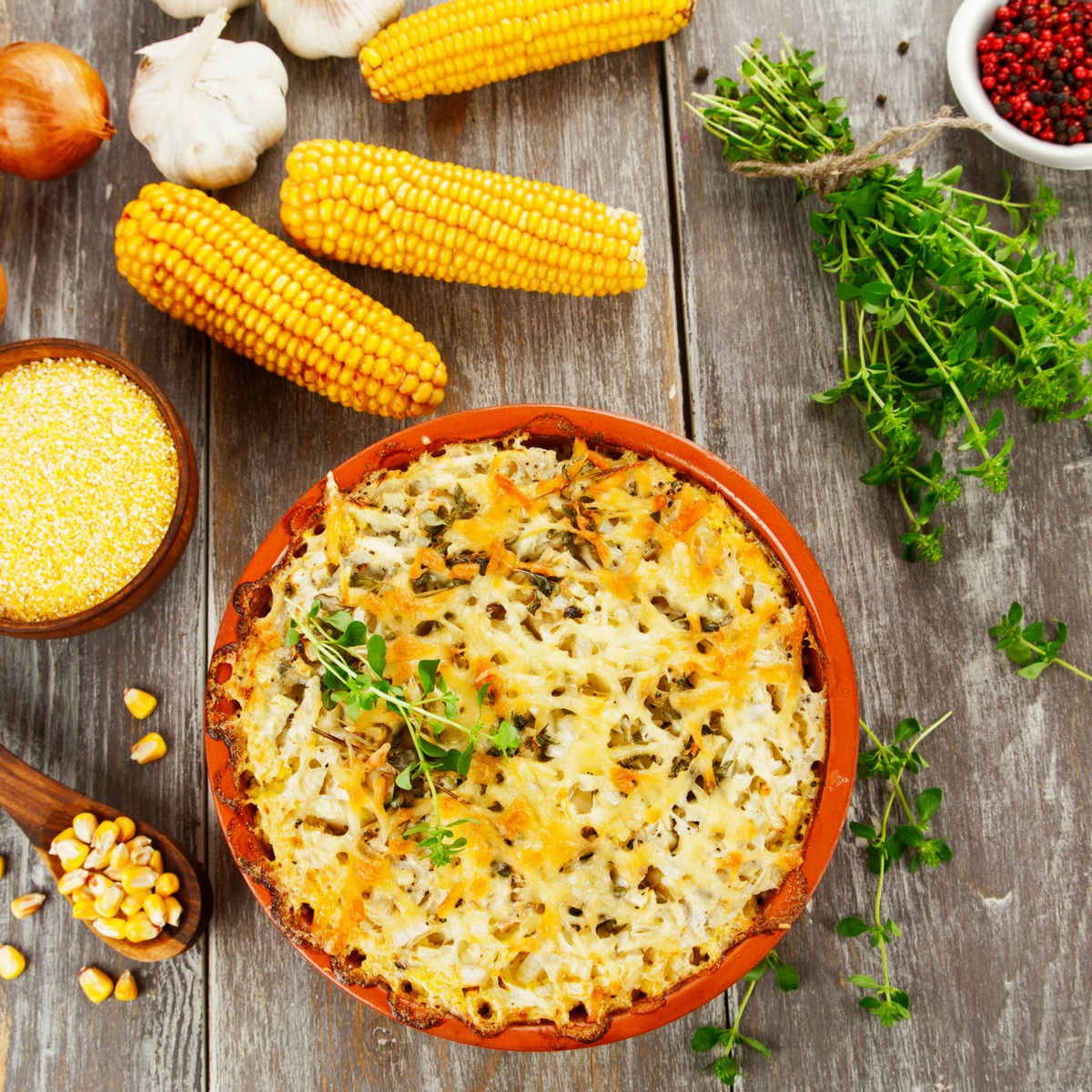 This Tuna Bake recipe with corn and onions is incredibly simple to make, easy on the purse strings and absolutely delicious to eat.
Ingredients
2 cans (170g each) tuna chunks, drained
1 can (410g) whole kernel corn, drained
1onion, chopped
4 eggs, whisked
250ml (1 cup) milk
salt and freshly ground black pepper
60ml (¼ cup) chopped fresh parsley OR 30ml (2T) dried parsley
diced red onion (optional)
Lime wedges (optional)
Method
Preheat the oven to 190°C.   Grease four small ovenproof dishes with nonstick spray.





Mix the tuna, corn and onion and divide amount the prepared ovenproof dishes.





Whisk together the eggs and milk and season with salt and Pepper.  Add the parsley and mix.  Pour the mixture into the dishes, dividing it evenly.





Bake for 15 - 20 minutes or until set and golden brown.  The baking time will depend on the size of the dishes, the bigger the baking dishes the longer it will take.
Serve with diced red onion and lime wedges if you select to use this option.
Plating
Now, plating is always such a personal choice, we all have our own special ideas, so use those ideas and likes to your hearts content.   We have  our normal suggestions which would be:
With a rolled warmed white roll and butter.
A healthy and easy to make mixed salad of  cherry tomatoes, red onions, lettuce and cucumber and we always enjoy adding some cranberries if we feeling a bit flush with money, otherwise just keep it simple without the cranberries.
You can also try our 3 bean salad, which is quick to make and to me it always seems to get better after been stored in a sealed container in the fridge for a couple of days.
And lastly if you have not tried it yet, you absolutely must give our spicy mango salad a chance, it is a delightful salad, which you will find yourself making over and over and over again.
This article was printed from Home-Cooking-Haven.com.com