Cabbage soup
 Prep time 10Mins.                 Total cooking time 6 Hrs 10Mins                 Serve 9 people

Cabbage Soup HI to all my fellow chefs here on the East Coast of Africa and around this this beautiful world we live in.
Well now that Winter is fast approaching, we here at Home Cooking Haven decided  its time to pull out our Soup Menus and share them with you.

Boy have I got a great recipe for all of you today, which is also Banting Dieter friendly, packed with delicious veggies and chicken.
Cabbage soup is one of those great soups which one can add almost any Vegetable.(time to clean out your veggie rack he he).

For those chefs who haven't got a Slow Cooker/Crock Pot I have included a recipe using the same above ingredients using a conventional pot.


Ingredients for Cabbage Soup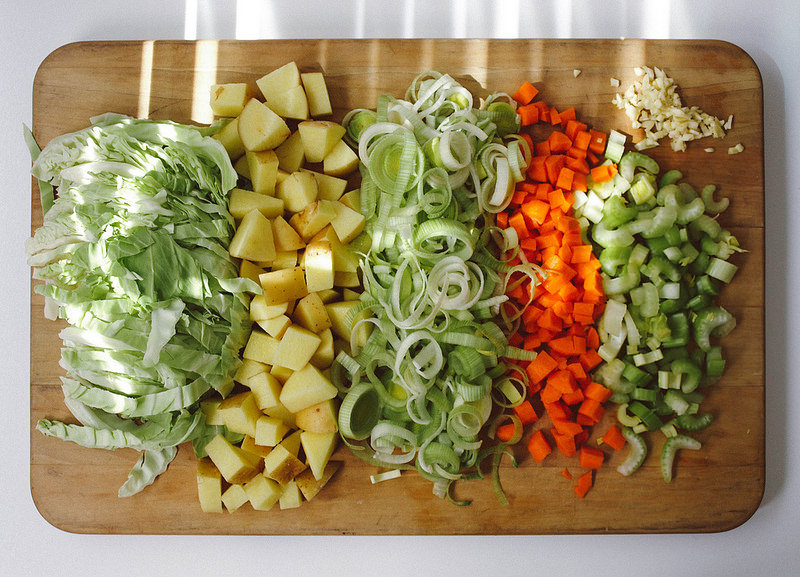 Okey Dokey .Time to get all our ingredients together before we start this tasty soup that will warm the cockles of your heart and leave you with a warm glowing feeling.
Great we will need the following:
4 med size Chicken breasts skinned, Cut into bite sizes.(Optional can shred chicken) 

½ med size Cabbage cored and roughly chopped. 




2 med size Carrots cleaned and cut into +-3mm rings doesn't matter if bigger

1large onion ,peeled cut in half and then sliced.


1 x400 ml Crushed tin tomato.

 2 cloves Garlic crushed.

1 x 400ml Kidney beans drained.

2med Potatoes peeled nd cut into bite sizes(Banting Dieters and other Dieters can use Cauliflower.


4 cups Chicken or veggie stock.

3 stalks Celery diced.

1 Bay leaf.

¼ dried Thyme.


Ground Black Pepper Salt to taste.

½ tsp. Turmeric.

1tsp Mild Curry power.(optional)

Method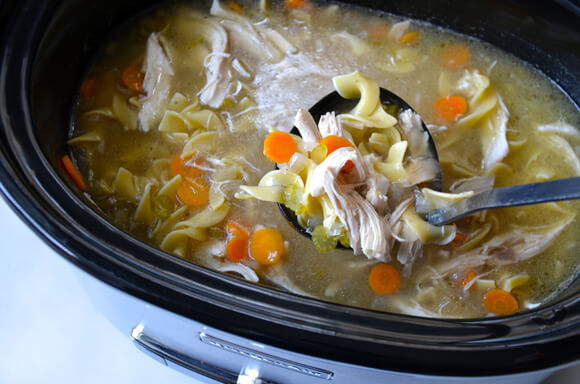 Okey Dokey now that we have all the ingredients together ,wait for it
Its time to
                                            Start ---A------Cooking
Place all your ingredients except your dry spices into your slow cooker,

Sprinkle all your spices over.

Add your Chicken Broth.
Set the timer on the slow cooker to low and cook for 6-8 hours
Great ,how easy was that ,all you have to do now is sit back and let your Slow cooker do the work. 
When cooked remove Bay leave.

Can be refrigerated for one week or frozen for 3 months.

 As promised, for those home chefs who may not have a Slow Cooker here is the recipe for this great soup using a large pot on the hob:
Ingredients Same as above.

METHOD:
Using a large pot add water.
Next Add all your into the pot(except the chicken pieces) give a good stir.
Now add your Chicken broth.

Bring to a boil.
Once its boiling, turn heat down and simmer for +- 5 minutes.
Add Chicken.

Allow to simmer for 25 minutes stirring on occasion.
Salt and Pepper to taste.

Remove Bay leave.
 Let sit about 5-10 minutes, then serve.

Plating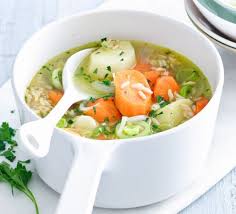 There are many ways of serving this heart warming soup. Below are a few ideas for you :
On its own.
Serve with and Bread rolls.
Sprinkle with Crotons
Top with grated Cheddar cheese.
Garlic bread rolls.

                                                               "Enjoy"

We really hope that you will get great enjoyment out of cooking this recipe as well as eating it, and sharing the experience wherever you go in the world.
Don't forget to come back to Home Cooking Haven to see what's cooking and until we meet again.......... Happy Cooking 

Copyright 2014 Home Cooking Haven.Com.   All Rights Reserved.