Pasta Fagioli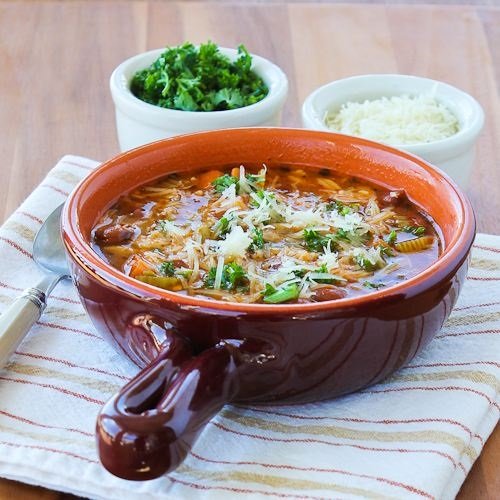 Prep Time

10 mins

Cook Time

35 mins

Serves

6 people
         Prep time 10 minutes              cook time 35 minutes                   6 serves

Pasta Fagioli here we come!
Hi everyone, and especially to my friends overseas,  who are "enjoying" a freezing cold winter.  Pasta Fagioli is the perfect one pot meal for a weekend dinner and for those chilly days, easy and quick to make and low on the budget strings. 
I guarantee, this recipe will not only warm the cockles of your heart it will put a satisfying smile on your family's faces.                                           .  

Ingredients for Pasta Fagioli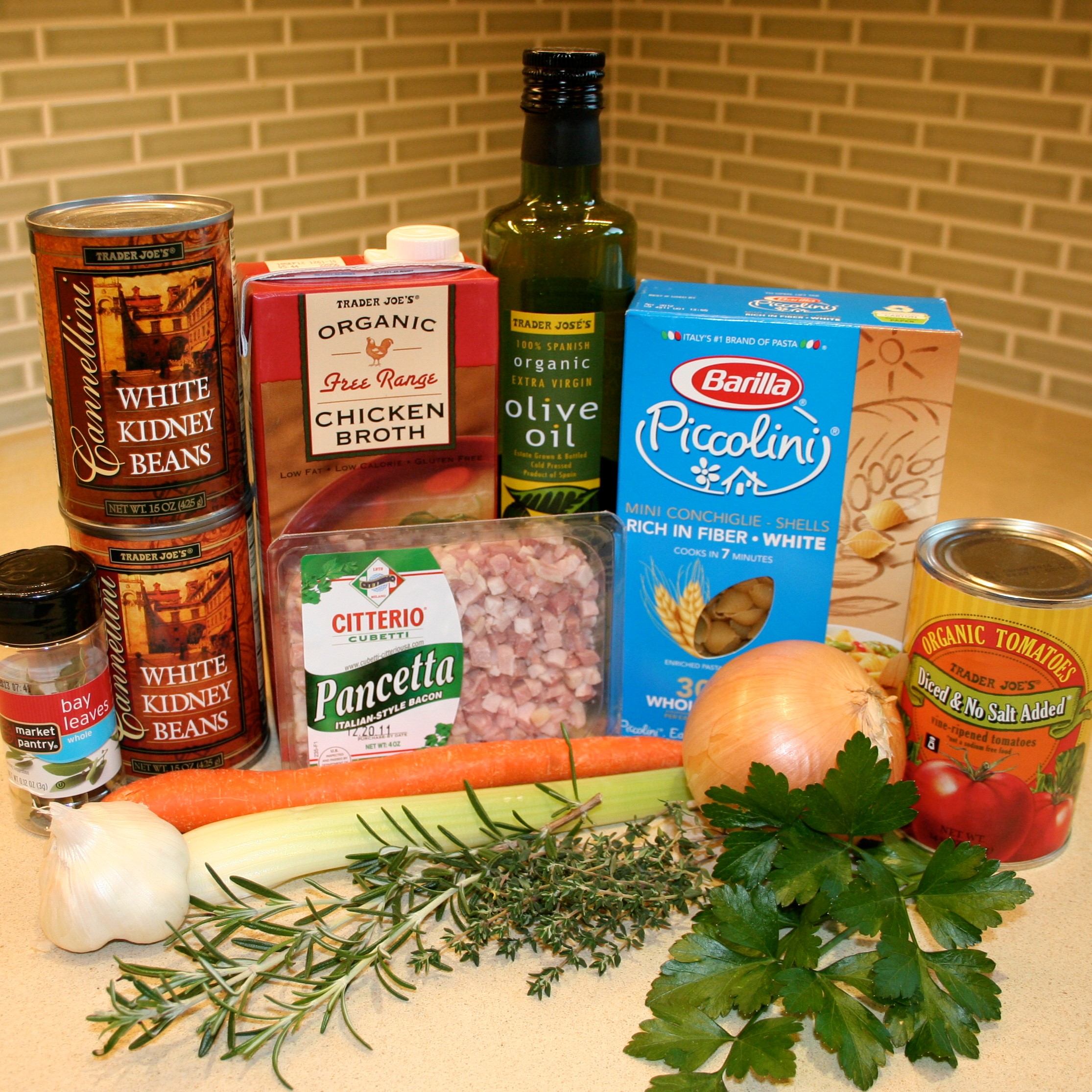 Okey Dokey we will need the following ingredients to create this heart warming dish
1 large deep pot.
2Tbsp. Olive oil.
2 Medium yellow onions peeled and chopped.

4 Cloves Garlic peeled and minced

1 medium size carrot diced

1 celery stalk diced.

2 Bay leaves.

3 x 400ml(14.5oz) cans chopped tomatoes.

2 x 400 ml (14.5 oz.) cans Cannellini beans drained.
800ml(14.5oz)  cans vegetable broth.
3 Tbsp.Worchester sauce

1 tsp. basil.

1 tsp. thyme.
½ tsp dried Rosemary. 
1 cup Ditalini or any other small pasta.

1 small Parmesan cheese rind(optional)

¼ tsp. chopped flat leaf Parsley.
Dash crushed red pepper.
Salt and ground black pepper to taste

 Tbsp Grated Parmesan cheese, for serving (again optional).

Method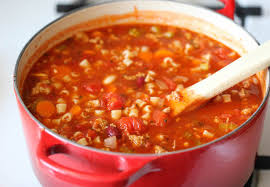 Still with us ? Great now that we have all the ingredients in front of us to create this heart warming meal, its that time again wait for it
                                             Its "Time to Start A Cooking"
Place your large deep pot on the hob heat the Olive oil
Add onions, carrots,celery and sauté's until soft,+ - 4 minutes.
Add Garlic and stir
Cook for another 2 minutes taking care not to burn the ingredients.
Add bay leaves.
Add in your canned Tomatoes, Vegetables broth and beans.
Stir in the Basil, Thyme Rosemary and crushed red pepper.
Season with salt and black pepper.
Pour in the Worchester sauce.

Simmer for appreciably15 minutes.

Add Pasta and turn heat up to medium.
Cook for about 8 to 10minutes until pasta is soft.
Stir in Parsley, remove bay leaves and Parmesan rind.
For those of us that enjoy a little kick add some Tabaco sauce.

Voila you have just completed a classic mouthwatering meal ,once tasted never wasted.
You deserve to sit back put your feet up,relax and enjoy a glass of beverage of your choice.

Plating
Below are just a few ways of serving this great Pasta soup,
Sprinkle grated Parmesan cheese(or any grated cheese of your choice)

Goes great with crusty bread.
Any fresh bread rolls.
Bread sticks.

With Garlic Bread.
Corn bread.

Just on Its own.

                                                Bon Appetit  .

This article was printed from Home-Cooking-Haven.com.com