Crock Pot Recipes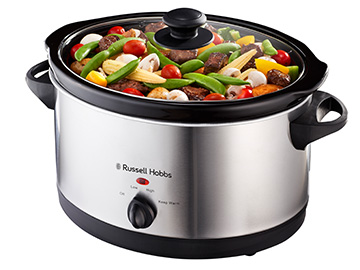 Prep Time
Cook Time
Serves
Question : How many working mothers leave for work early morning, have a busy day at their place of employment and then have to come home tired and probably too exhausted to have to cook for the family?

Answer: Thousands upon thousands.
How would you like to spend 10-15 minutes in the morning preparing your ingredients for supper, throwing it all into one pot before going off to the grind mill.
And then coming home after 8 hours at work, and opening your door and catching a tantalizing aroma in your house and your family all holding their plates, their mouths drooling, waiting to be served whatever it is that smells so lovely.

Sound too good to be true, well now you can do it with Home Cooking Havens Crock pot recipes.
Today we going to show you how to do a delicious mouth watering Chunky Beef Ragu which makes your taste buds explode with the flavor.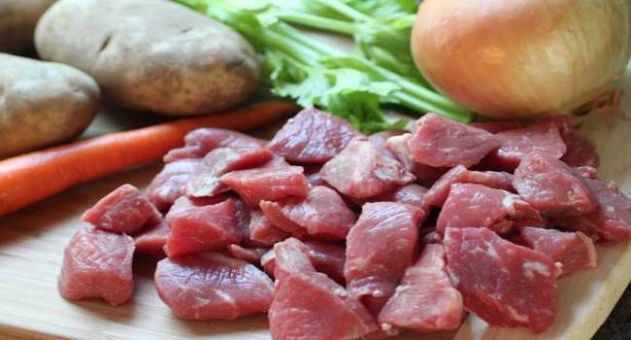 1 Med size onion peeled and chopped.

4lbs (2kgs) Beef chuck cut in half.

½ cup Tomato paste.

½ cup Dry red wine (optional).

1-2 Tbsp. Red wine vinegar.

2 Medium carrots sliced thickly.

2 Celery stalks diced.

2 Dried Bay leaves.

3 tsp. Dried Oregano

Ground salt and black pepper to taste.

1½ tsp. Dried Basil.

3 cloves Garlic crushed.

3tsp. Oregano.

1 cup Oxo Beef stock (any other Beef stock will also be fine).


3 Tbsp Worchester sauce.
Then go to work at your real job!!
When  you get Home:
Remove Bay leaves.

Allow

 to cool  for 10 minutes.

Now using 2 forks shred the meat in the slow cooker.

Stir in red vinegar to taste.

Now how easy was that?
 All that remains is to cook some pasta of your choice.
Plating
Below you will see that I have given a few ideas for plating.If  you should have other ways of serving,  we would love to hear from you on our facebook.
With any Pasta.
Rice.
Pap.
French bread roll. 
Side dish of any fresh salad of your chose. .



P.S.  Who Invented the slow cooker?
An inventor named Irving Nachumsohn received the patent for the device that became the Crock-Pot on Jan. 23, 1940. Nachumsohn, who went by the surname Naxon, invented the slow cooker to cook Cholet, Which is a traditional stew eaten by Jews in eastern Europe on the Sabbath.

This article was printed from Home-Cooking-Haven.com.com