The Kitchen is been renovated, please be patient, we are almost done.
Spicy Cabbage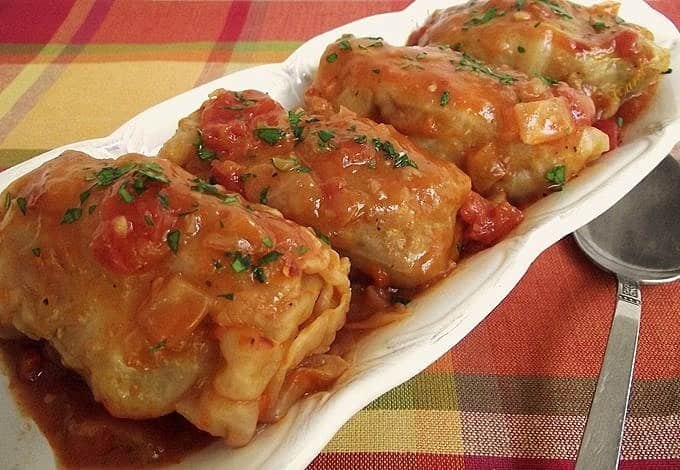 Spicy cabbage.Good morning, one and all.Yeah,some might say what can you really do differently with cabbage other than boiling it ? Well today we hope to inspire you to do this Spicy Cabbage recipe because we here at Home Cooking Haven think we have come up with a winner with this Spicy Cabbage recipe, one of our favourite recipes.

We have spoken to many people about this recipe and they seem to agree that this is a winner. I invite all my fellow amateur chefs to try this simple, easy and economical method in cooking this Spicy Cabbage that will send your taste buds to another level.
What's really great about this is that it is also diet friendly for those that are on the Banting,'Weight Watchers or The Tony Fergusson diet.
P.S.I did a bit of research regarding the Health Benefits of cabbage and was amazed at its Medical Health properties.

Ingredients for Spicy cabbage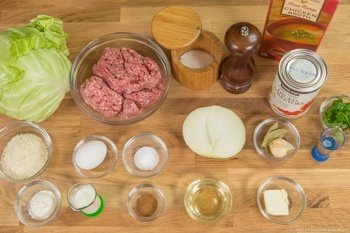 Okey Dokey if you have see some of our other recipes on home Cooking Haven ,you will see that before I start cooking I always find it easier to get all  ingredients at hand so when you start the prep work you don't have to start running around looking for this and that.
Right for this recipe,we will doing stuffed curry Spicy cabbage Lamb mince rolls You can use any ground mince, Beef, Pork, Chicken, Turkey, lamb, Mutton, Ostrich, half and half Pork and half Beef.
For the vegetarian fresh or frozen veggies the choice is yours .Today we will be using ground lamb mince.Right let's get started,
You will need the following:

12 large cabbage leaves this will give you 12 portions. ( you can adjust this quantity according to the amount of people you cooking for)

450-500gr (1 pound ground Lamb) (again you can adjust this quantity according to the amount of people you cooking for)

1 cup cooked rice of your choice (banting dieters should use cauliflower rice)

1 egg beaten.

¼ cup milk (dieters can use milk according to their diet.)

1¼  teaspoons salt.

1 medium size onion finely chopped.  

 2 tsp.curry paste or 2 tps mix masala (you can use mild ,hot).

½

tsp. chilly powder(optional).

 

1 Tbsp.fruit chutney (optional)

.
1¼ ground black pepper.


½ tsp.dry thyme.

1 tsp. paprika.

2 cloves fresh garlic or 2 tsp. garlic paste.

2 Tbsp.freshly chopped Dhania (2 tsp coriander powder}.

 

Ingredients for sauce  
450gr (8 ounce) can smooth tomato soup (dieters use weigh less smooth tomato soup).                                                                                                  

1 Tbsp. brown sugar (banters can use xylitol).

2 Tbsp.red vinegar .

                                                           

1 Tbsp.lemon juice .

1 tsp.Worcestershire sauce.

Optional 1small tub of sour cream(low fat}Banting dieters can use full fat).

Method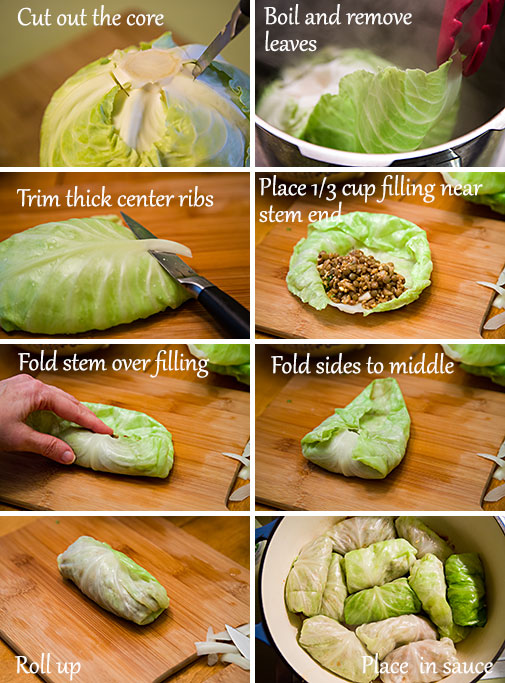 Okay is every one with me .Great,
Wait for Its , It's time tooo........  Start-A-Cooking
First we need to get going is a large pot with 250ml of boiling water on the go
Next  peel your cabbage leaves and boil for +-2 min
Remove and drain set aside for later 
Cook a cup of rice ( Banting dieters use cauliflower rice) rinse when cook and set aside.

                        Now come the fun part. Love it   
Wash your hands.
Place all your ingredients except the sour cream and cabbage leaves

in

to

a large mixing bowl and using your hands(can use a large wooden spoon)  combine all together
Take a ice cream scope (Large spoon)of meat mixture and place in center of each cabbage leaf..
Roll up the cabbage leaf, tucking in ends tightly(as per illustrated above)
Place rolled cabbage in your slow cooker with ends facing down.

SAUCE
 

In a smaller bowl mix tomato soup, lemon juice, Worchester sauce and brown sugar (xylitol for the Banters and other dieters) 
Pour sauce over the cabbage roll .
Cover, and cook in your slow cooker on Low for 8 to 9 hours.
Ps if you need to speed it up I place my slow cooker on high for 1 ½ hrs and then to low for 5 hrs ,comes out great 

Conventional pot Method
If you do not have a slow cooker ,Don't worry be happy ha ha  ,you can use a conventional pot on you hob(stove).
Using your sauce pour a little amount into you pot about ½ cup..
Place rolled cabbage in your pot with the tucked end downwards.
Pour remaining sauce over the cabbage rolls.
Cover and cook on medium for 1 hour checking occasionally that stuffed rolls are not sticking to the bottom.
Turn heat down and simmer for 15 minute

Congratulations you have just finished creating a dish that your family will demand at least once a week if not more than once a week.

Plating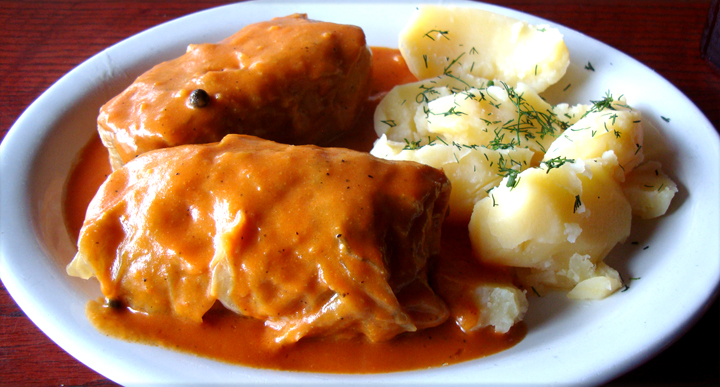 There are various way of plating this dish, here are a few ideas for you to think about:
With smooth mash potato's, fresh or frozen peas , green  beans or have some mixed veggies the choice is yours.and a dollop of sour cream on the side.
Oven roasted mixed veggies
White or brown rice mixed with fried onions mushrooms and mixed veggies
With naan bread.
Any fresh green salad of your choice,

For Banting and weigh-less dieters this meal is delicious with sweet potato mash,and mix veggies

And for any South Africans and neighbouring countries, this goes down very well with Pap (Phutu) however you like to make it.

PS we welcome any ideas or any of your recipes you would like to share on this site.