About Us
We would like to share with you a little bit about us at Home Cooking Haven, and at the same time wish you a warm welcome to our site.
My name is Stuey and I love to cook!!
I was born and bred on the east coast  of Africa and was fortunate enough to grow up with 3 "master chefs" who taught me how to cook from a very young age and who inspired and nurtured my love for cooking.
I did not grow up in a privileged lifestyle and was one of 5 children whose parents had to work to keep the wheels turning, so we had a domestic helper called Letta who used to help my mother with the housework and of course the cooking.

Letta was my very first inspiration.  She would cook foods that had been passed down to her through her Zulu culture, going back for centuries.  
I remember one of the meals that she used to make was with Black Jack leaves.   The Black Jack is a weed in this part of the world and it was only later that she told me that it had been used for years as a medicine for children with flu and was also a known "muti" for lowering high blood pressure, and was also considered nutritious.
Letta used to boil the leaves and stems for about an hour and would then fry them with onions, if money permitted, she would add beans and would serve this with traditional African mielie meal.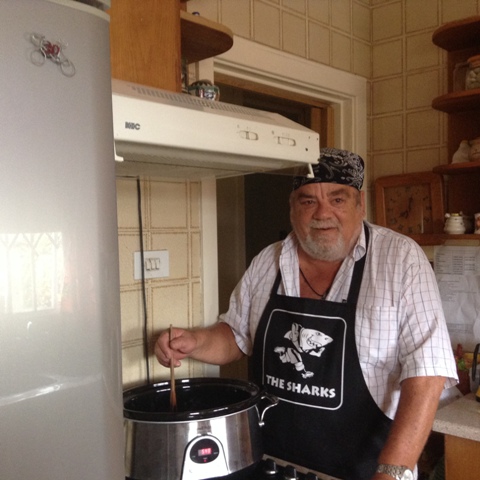 Stuey The Shark Chef
She also used to cook pumpkin leaves, my memory is slightly scant as to the preparation of these leaves, but I do remember her de-stringing them first and then simmering in a pan with onion and tomatoes, they were probably the sweetest greens I have ever tasted.
And then I researched the nutritional value of these pumpkin leaves and was totally surprised to find them been;
Low in Sodium.


Low in Cholesterol.


High in dietary fiber.


High in Protein.


High in VitaminA, E, K and B6.


High in Calcium.


High in Potassium.


High in Iron.


High in Magnesium.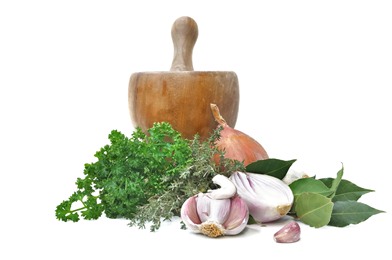 About us - and the later years.
And that was how my love of cooking started, Letta is no longer with us in this world, but my thanks still goes out to her for starting me off on this journey of learning how to cook.
My mom was my second inspiration and she taught me the ways of traditional  and day-to-day low cost cooking.
You might notice a little French influence in some of my recipes and this is due to my third inspiration who is the Mother of my dear late wife Mae.   She is French Mauritian and a wonderful cook.   Rita is 91 years of age and still does her own cooking from time to time.
How things change, Rita used to cook for me and now I cook for her most days and she still tells me if I am not doing things quite right.

 And I have spent the rest of my life finding ways to make these recipes MINE, and now I want to make them yours as well.

My two grown  sons  now have families of their own and  have also developed a passion for cooking.
We hope you enjoy Home Cooking Haven and look forward to any contributions you might have for us.

God Bless you all!

This article was printed from Home-Cooking-Haven.com.com