Quick and Easy Spaghetti Bolognese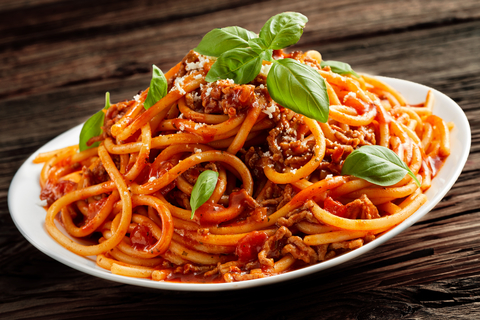 Cooking Time:  40 minutes

Another easy meal from my simple cooking recipes is Spaghetti Bolognese, which is quick and easy  to prepare and cook and is even Banting Friendly. 
This Spaghetti Bolognese dish not only takes about 30 minutes to complete and is also very easy on the budget strings.
I often make this when I am tired and hungry and do not feel like cooking a big meal, but also use if often if people spring a surprise visit.
Traditional Oven Temperatures
Slow
Moderate
Moderate
Moderately Hot
Ingredients for Spaghetti Bolognese
Okey Dokey you will need the following:

300 to 400 grams beef mince depending on how many people you cooking for.
1med to large onion finely chopped.
425 gram tin chopped tomato.
1 large clove of fresh garlic (which, by the way has a lot of medical benefits) 
2 tablespoons red vinegar
¼ cup Worcester sauce
2 heaped spoons Tomato sauce (ketchup).
½ tsp crushed fresh ginger 
2 sprig of thyme. 
ground pepper.
ground sea salt.
500g Spaghetti or sliced zucchini for my Banting Friends.

You can also add some freshly sliced mushrooms to the sauce, as well as sliced green peppers.
The beauty about this dish is that you can use your own imagination

Method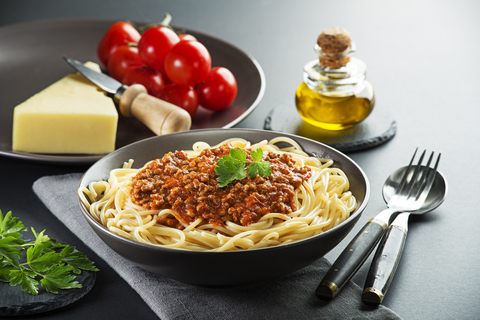 Place a large saucepan on your hob and pour in the oil and heat.
Add onions and cook until soft.
Next add your garlic and ginger whilst stirring.
 Add your beef mince and herbs and continue stirring.
Add  vinegar and Worcestershire sauce and stir so all the mince is coated, allow to cook for approximately 2 minutes.  
Now add your crushed tomato, (optional extras: fruit chutney sweet and Chilie sauce). 
Reduce heat add ketchup and simmer for 40  minutes stirring occasionally.
Using a hand potato masher, mash your mince sauce taking out the large lumps
Ground sea salt to taste
Ground black pepper to taste
Cook Pasta as per instructions on the packet

Plating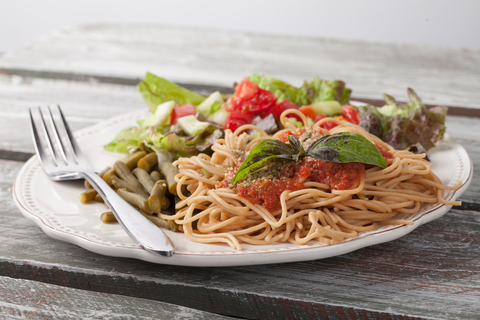 Place the spaghetti in a large deep  serving dish.
Pour the sauce over it and mix gently.
Sprinkle  with Parmesan cheese.
A nice fresh Greek or Italian salad  will always go well with this dish.
Fresh Rolls.


This article was printed from Home-Cooking-Haven.com.com