The renovation of the kitchen is 50% done, and all the recipes are good, so don't go away, browse through and you will find lostsa recipes to try!
Chicken Slow Cooker
Prep Time
40 mins
Cook  Time
6 hours
Serves
4 peeps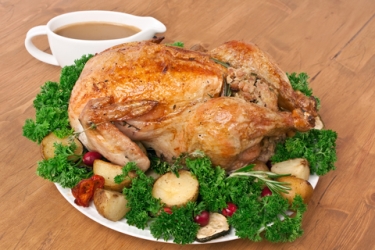 Roasted Slow Cooker Chicken with Gravy
Chicken Slow Cooker recipe for my fellow home chefs and friends sounds like something new and exciting, and well in keeping with Home Cooking Haven's mission statement which we emphasize:
 "Delicious, but very simple recipes, economical to suit  everyone's budget strings".
At irst glance this appears to be a long winded recipe, but in actual fact once you start this chicken slow cooker you will realize that it is very simple, and can all be done and put into the cooker before you leave for work.
When you get home all you  need to do is brown the chicken under the grill .Make a gravy, and serve, what a pleasure meal after a long day at the office.

Ingredients
Preparing the chicken 
1 Medium to Large Chicken
2 tsp ground sea salt.
2 tsp ground black pepper.
1 tsp paprika.
1tsp crushed garlic.
1tsp dried mixed herbs.
1tsp chicken barbecue spice.
1tbsp Olive Oil
1tsp fresh lemon juice (lemons are so good for us).
1 tsp cayenne pepper.
1 Medium to large chopped onion.
4 medium sized washed and thickly sliced carrots (do not peel).
6 baby marrows.
¾ cup chicken stock

2 Tbsp sweet mild chilli sauce.
6 medium potatoes, washed and quartered (do not peel.)
4 celery stalks cut into thirds.




Put all the spice in a mortar and using a pestle grind and mix into a paste.


Add the olive oil and lemon juice to the paste and mix.


Wash your hands well, and rub the mixture over the entire bird, inside and out getting it ready for the chicken slow cooker recipe.


Set the chicken to one side, while you prepare the stuffing.
| | |
| --- | --- |
| Ingredients for the Stuffing. | Preparing the Stuffing. |
Delicious stuffing from a Slow Cooker Chicken
2 Tbsp olive oil.
2  Onions, one finely chopped.
2 finely chopped celery stalks.
3 cups 1 or 2 day old  breadcrumbs.(those of you on the Banting diet you can use the Banting bread )
2 Tbsp chopped fresh herbs, thyme,  sage and parsley.
2 tsp dried mixed herbs.
1 egg, beaten.
Freshly ground sea salt and black pepper to taste.

Fry the finely chopped onions and celery for ± 10 minutes or until soft.


Remove from pan and place in mixing bowl.


Add all the other ingredients, and mix with hands that have just been washed.


Stuff the cavity of the chicken with the mixture and plug the hole with the whole peeled onion (see benefits of eating onions) and tie legs together.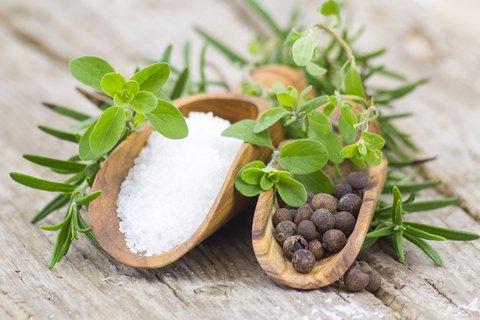 Coarse Salt and Pepper to Taste
Method

 Place the prepared veggies into the slow cooker and add chicken stock.
Add the prepared Chicken with stuffing on top of the veggies and cover.
Cook for 4 to 5½ hours by which time the chicken will be done and the veggies tender.
Remove the chicken from the slow cooker and place under the grill for a few minutes.
Last step, make the gravy



| | |
| --- | --- |
| Ingredients for the Gravy. | Method for the Gravy. |
2 Tbsp plain flour.
Juices from the roasting pan.
Stock from the cooked veggies.
150ml dry white wine or apple juice

Blend the flour with a little water in a jug to form a paste.


Gradually stir in the roasting juices, then pour into a saucepan.


Add some stock from the veggies, the wine (or apple juice) and bring to the boil, stirring continuously until smooth and thickened.


Season to taste and pour into a gravy jug.
Plating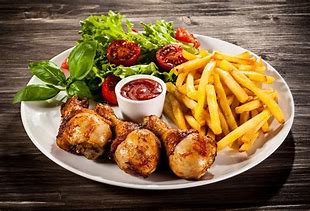 With traditional white or brown rice.


Any fresh salad of your choice.


Cauliflower mash (the latest craze and is very popular for those that are following the Banting Diet).


Mealie meal pap, which is a traditional and very much loved way of serving these sort of meals in Africa. 
                                                         Bon Apitif

This article was printed from Home-Cooking-Haven.com.com