Baked Spaghetti Recipe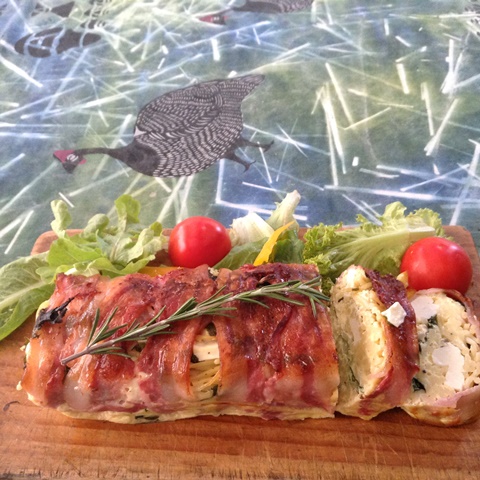 Baked Pasta Terrine
The baked spaghetti recipe that not only looks impressive but is so simple to make. You will   stun your family and friends by producing this deliciously easy to make and tasty meal for any occasion.
So let's start A...Cooking!! 

The meal will take you about 20 minutes to prepare, then you pop it into the oven for an hour and while it is baking you have the time to clean the kitchen up, if you live on your own. But if not,  get someone else to clean up for you, while you put your feet up and wait for the results of your "hard" work.


Traditional Oven Temperatures
Slow
Moderate
Moderate
Moderately Hot
Ingredients.


Ingredients for Baked Spaghetti Terrine
250g bacon rashers.


2 mugs of spaghetti, cooked,(Al dente)  as per the instructions on the box. If you are looking for a Banting Spaghetti Dish then merely replace the traditional spaghetti with strips of baby marrows, washed and well drained.


100g crumbled feta cheese.


100g ricotta cheese.


30g cleaned and shredded baby spinach.


3 eggs, whisked.


125ml (half a cup) cream.


Salt and freshly ground black pepper to taste.


Garlic and basil also to taste


Method for our Baked Spaghetti Recipe


Get the oven ready by pre-heating to 180° C.


Grease a loaf tin and line it with enough baking paper (grease proof paper) to hang over the sides).


Line the loaf tin with the uncooked bacon, leaving enough hanging over the sides to cover the filling.


Mix the cooked spaghetti, cheeses and spinach, season with the salt and pepper, grated garlic to your taste and a pinch of basil and then spoon into the lined bread tin.


Whisk the eggs and cream and pour over the spaghetti mixture.


Fold the bacon over the filling and then fold the baking paper over the bacon.


Bake for an hour.


Leave to cool for a few minutes and then turn out and peel off the paper.


Serve sliced.


Can be served hot or cold.


Cooking Terms: Al Dente: Usually applied to pasta It means cooked until just done but not soft. The pasta should still maintain some 'bite'.

Serving this Baked Spaghetti Dish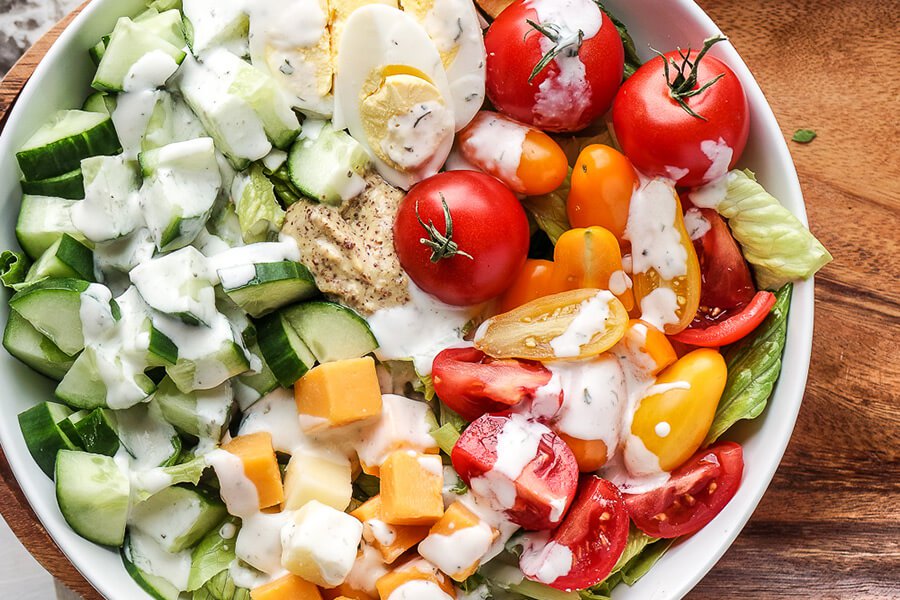 We refer to this as a baked spaghetti dish, but if you really want to impress someone you can call it a terrine. 
A Terrine means it is a dish which has been prepared in advance and typically allowed to cool in its container and then served in slices.   We have found that this is an absolutely perfect meal when served hot as well as cold.
Serve with a mixed salad.


Tip of the day:  Medicinal Benefits of Spinach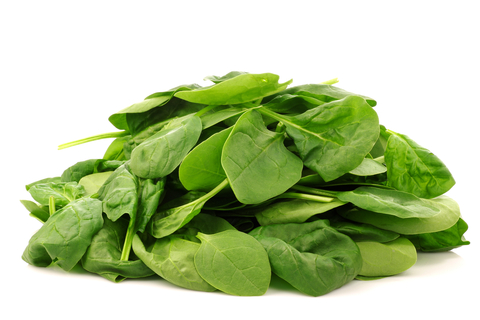 One of the ingredients in this baked spaghetti recipe is a favorite all time vegetable, namely spinach.
Remember the demands from your parents..... "eat your greens", so perhaps now that you are older you might just enjoy knowing how good this green stuff is for you.  
It is absolutely packed with nutrients, including vitamins A, B, C, E and K,  folic acid and beta-carotene.
Spinach also contains the following;
Iron,  a deficiency of which can lead to anemia.
Calcium,  which is important for the smooth function of nerves and muscles.
Magnesium,  a vital component of a healthy human diet.
Potassium, keeps artery walls elastic.
Zinc, which is a necessary nutrient for the immune system and plays an important role in the male reproduction system.
This article was printed from Home-Cooking-Haven.com.com
Back to the top of our Baked Spaghetti Recipe
or else
To our Home Page