Baked Macaroni
Prep time 10 minutes                    Cooking time 45 minutes                    Serve 6-8 people

Baked Macaroni is on the menu today.
Hi to all my fellow home chefs here on the east coast of Africa, and around this Beautiful world we live in.
Today I thought we will share my partner Lynnie Cheesy Macaroni recipe, Lynnie made it the other day and boy I've tasted a few Baked Macaroni and have got to admit this is my best

Baked Macaroni Ingriendients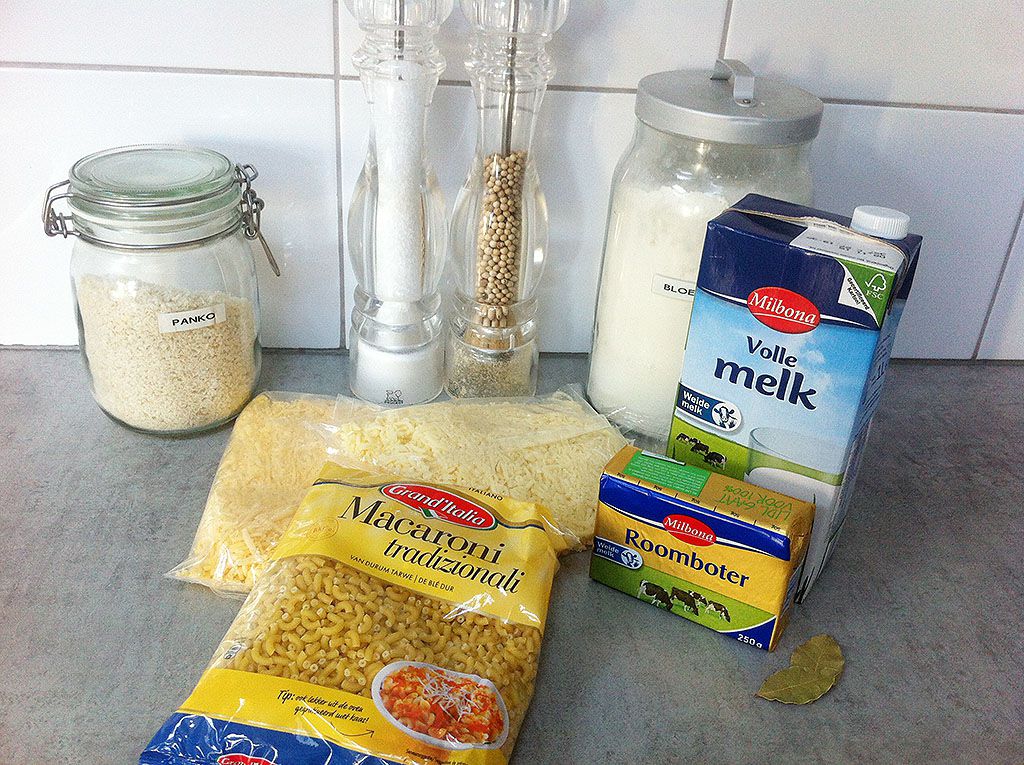 Okey Dokey time to get this delicious Macaroni dish on the go. We will need the following ingredients to make the tasty cheesy baked macaroni.
500gr Macaroni.

200g Streaky bacon diced.500 ml milk.

250 (1 cup) Fresh cream.

500ml Milk.

30 ml Butter.45ml (Tbsp) flour.

500 ml(2 cups) grated cheddar cheese (can use mature, or a mixture of various cheese if the budget strings allow it)

250ml grated Mozzarella cheese.

Fresh Tomato, sliced into rings. Salt and Pepper to taste.

Optional you can add sliced Mushrooms, green peas or even Broccoli.
Method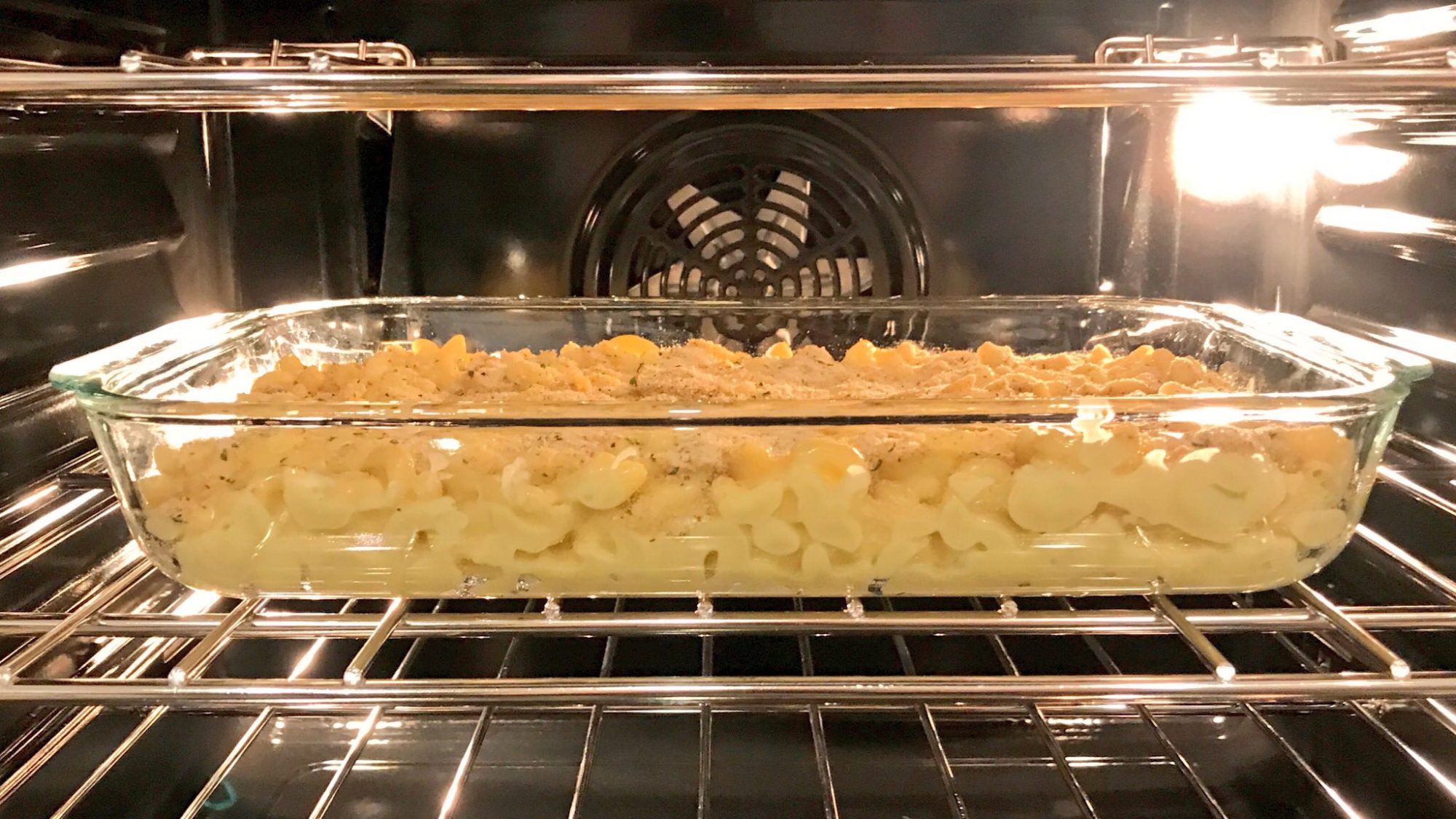 Great now we have all the ingredients together, it time, wait for it. 
                                             "Start -A - Cooking"
First thing, place a large pot on your hob and cook the Macaroni according to packet instructions until almost done.

Drain and put to one side


Pre heat oven to 200°C.

Grease a medium size ovenproof dish with non-stick spray.

Using a frying pan fry Bacon until crispy.

Remove Bacon and set aside.

Using the same pan, melt the butter.

Reduce the heat and gradually stir in the flour.

Mix well,

Now add the milk gradually, stirring continuously.

If the sauce starts to become lumpy.

Whisk it rapidly using a balloon whisk.

Simmer for 5 minutes.

Reheat and add cream, continue stirring sauce.

 Remove from heat and stir in the cheddar cheese and Bacon.

Season with salt and black pepper to taste.

Add the Macaroni and stir until the macaroni is covered in the sauce.

Spoon the mixture into the med oven dish.

Place tomato rings randomly on the mixture.

Sprinkle the Mozzarella over.

Place in the preheat oven and bake for 20 minutes or until heated through and cheese is melted and golden.

Great you have just completed a great once tasted never forgotten dish, and I'm sure your family or guest will compliment you on what a great meal you made for them.
Time now to relax ,put your feet up, and enjoy a beverage of your choice, before serving.
                                 Cheers                                                                                                     
Plating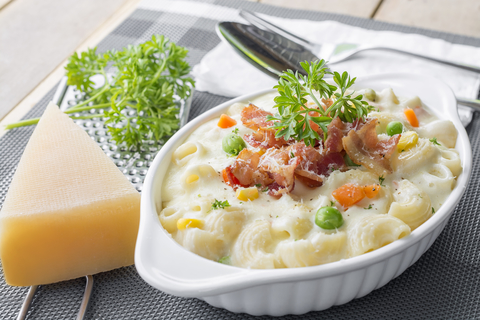 There are many ways of serving this tasty dish. Below are just a few ideas.
With any fresh salad i.e. French, Greek or Italian.

With steamed mixed peas and corn, baby carrots.

With any sautéed green beans, peas, small carrots Broccoli, Spinach, Kale, Chard, etc.) with garlic and maybe a little hot chilli flake,

Marinated Tomato salad.

Of course, a fresh Garlic bread, rolls, French loaf
Marinated tomato salad.
                                                   Enjoy 
Traditional Oven Temperatures
Slow
Moderate
Moderate
Moderately Hot
This article was printed from Home-Cooking-Haven.com.com